GoNoodle = Smiles All Around!
When we need a quick break from all the hard work we do here in the Junior Infant room, GoNoodle always makes our break a lively one!
Did you know about our yard rule here in Kilbride?
Well done to our Active Agents who ensure this rule is implemented at all times!
Make sure to have a look at our Partnerships and Active School Week tabs to see the pictures taken over this fantastic weekend.
REMINDER: Three More Sleeps…. Mick's Race is taking place this Sunday, 29th April 2018. It is a very special occasion for our school community. Please come and support in any way you can. Refreshments will be served afterwards and they can be dropped into the hall before the race. This is a very important day for our school community to come together, so please come and support.
SCHOOL FUNDRAISER 5KM / 10KM: This has been rearranged for Sunday, 29th April 2018. We are counting on everyone to support this event. SPREAD THE WORD!! We are looking forward to a large turnout on the day and to raise plenty of funds for our wonderful school. The children in Kilbride National School are great and they deserve the support. The money raised will go towards IT equipment and outdoor equipment for our school garden. We are calling on all our community to support our worthy cause! See you all on Sunday, 29th April 2018! (Please share this event to help us spread the word!) Third time lucky!! ??‍♀️??‍♀️
FAI Five A Side Soccer Competition – Tuesday, 20th March 2018
Well done to the boys who played in the FAI five a side soccer competition today. They played some excellent games of soccer. Well done boys! We are all proud of you here in Kilbride ⚽️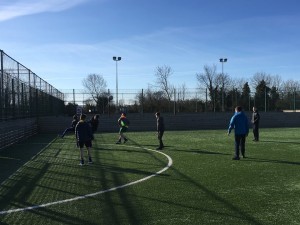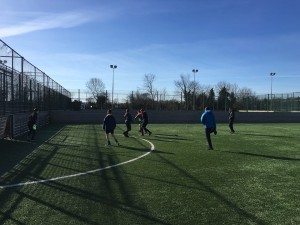 Active Lines – Frog Jumps ? – Thursday, 26th April 2018
It's all about being active here in Kilbride National School when the bell sounds after snack and lunch times. Here are some photos of the children doing frog hops today as part of our Active Lines??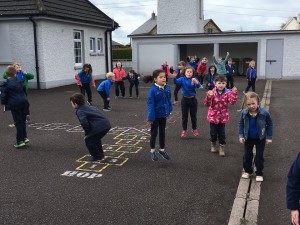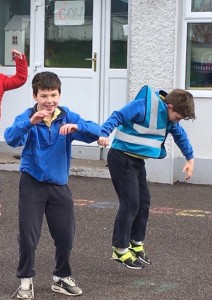 Seachtain na Gaeilge 2018
During Seachtain na Gaeilge, the children also had the opportunity to learn some Irish dancing steps. They had lots of fun watching videos showing Irish dancing, listening to Irish music and giving it a try themselves! Here are the Junior Infants showing off their moves!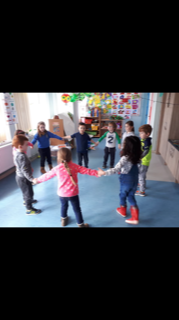 Musical Statues – Friday, 16th March 2018
Musical Statues Kilbride National School Style ? Seachtain na Gaeilge, Active Schools and Green Day ☘️??☘️??☘️ Well done Danny for winning our Musical Statues competition! The children really enjoyed this activity and we have some amazing dancers here in Kilbride NS dance????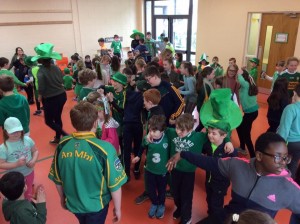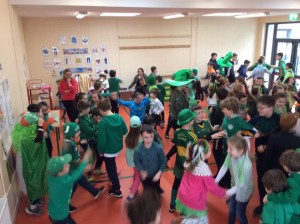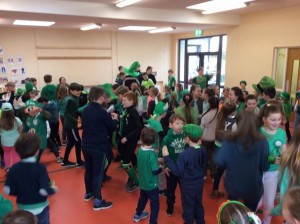 Video: https://www.facebook.com/kilbridens/videos/598914127140931/
FAI Five A Side Soccer Competition – Tuesday, 27th February 2018
Well done to the eight girls who represented Kilbride National School today, Tuesday the 27th February 2018, in the MDL for the FAI five a side soccer competition. It was so cold but the girls got out and played their best. Well done girls!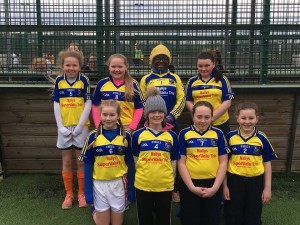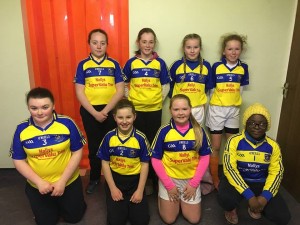 Fitness Friday – Friday, 23rd February 2018
Fitness Friday in Kilbride National School took place today, Friday the 23rd February 2018. We all headed off for a walk this morning to prepare for our 5km / 10km fun run which takes place next Sunday, 4th March 2018. The children all really enjoyed getting out for their walk this morning. ?‍♀️??‍♀️?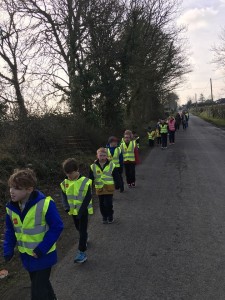 Dance Off – Friday, 9th February 2018
We had great fun at assembly today, Friday the 9th of February 2018. We had a dance off today! Well done to Lauren who was the best dancer at assembly!!
Thursday, 1st February 2018
Starting tomorrow, 2nd February 2018, in Kilbride NS, the children (and teachers!) will be training for our 5km / 10km fun run. Please send in shoes suitable for running, spare socks and an extra drink of water with your child tomorrow!
Santa Stations – Friday, 22nd December 2017
Well done to the Active School's Committee for organising the Santa Stations today, Friday the 22nd December 2017, in Kilbride National School. It was a great success and all the children had lots of fun exercising and being active! ? ?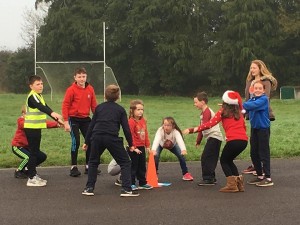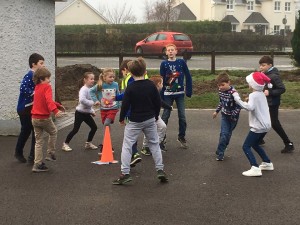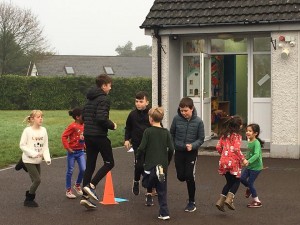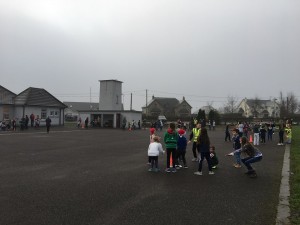 Thursday, 7th December 2017
We would like to say a huge congratulations to Rose Healy and her team who came in first place in the British Irish International Masters Cross Country Championships in Derry. Well done Rose from all of us here in Kilbride National School ??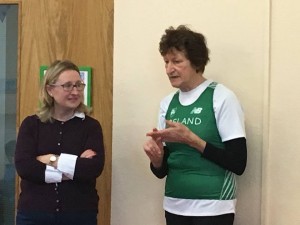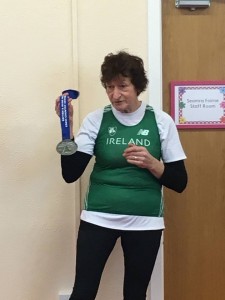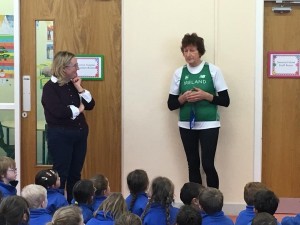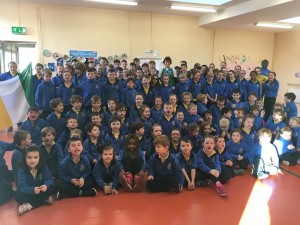 Hurling Mini Seven's Medal Presentation – Friday, 1st December 2017
Medal Presentation to the boys mini 7's hurling team. Congratulations again boys!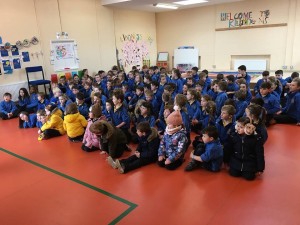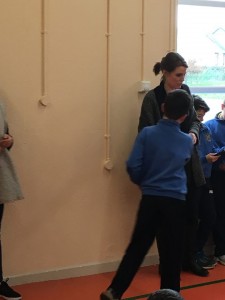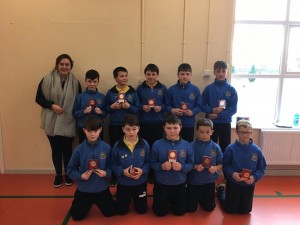 Boys Hurling Team – Wednesday, 29th November 2017
Congratulations to a great hurling team! Well done boys. We are so proud of ye ??????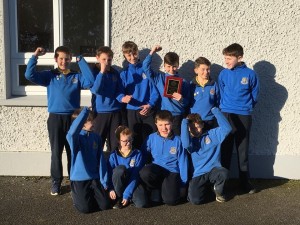 Mini Seven's Champions – Tuesday, 28th November 2017
BREAKING NEWS: Our hurling team are mini 7 champions! They have just defeated Kildalkey in a close final! Many congratulations to our great team and many thanks to all our coaches and supporters at the final!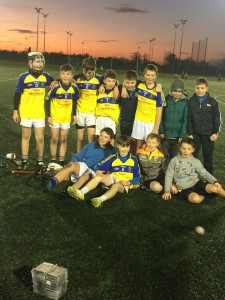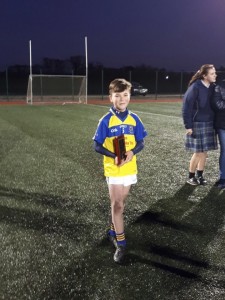 Playground Leaders
Our Active Agent Committee members have all been trained as Playground Leaders. When we go outside for break-times, these leaders wear blue hi-vis vests and have access to a folder of yard games which they created themselves! The leaders can bring a game outside to anyone who wishes to play or who perhaps has run out of ideas of games to play. This initiative is working very well for all children!
Friday, 27th October 2017
Thank you to Colette and Aoife for bringing in the trophy to show us today ?? Congratulations on winning the Meath Intermediate Camogie Championships from us all here in Kilbride National School ???
Friday, 1st September 2017
Thank you to Jamie Leavy for visiting us on Friday, 1st September 2017, with the cup from the All Ireland B Hurling Final! The children were all happy to see Jamie! As a school, we are so proud of Jamie and the Meath team for winning the All Ireland Hurling Final last Saturday! Well done again boys from Kilbride National School ?⭐️??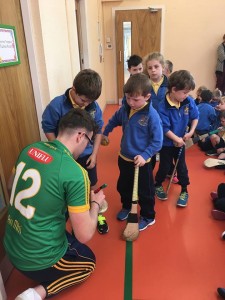 26 Miles – The Kilbride Marathon!
September 2017
Our weekly challenge has began – to walk/jog/run one mile each week! We just won't stop running until we complete our running initiative challenge… 26 miles in total. Each child has their own personal record sheet. We can't wait to complete the marathon!
Playground Stencils
Our Local Health Promotion Office gave us permission to borrow a fantastic set of playground stencils for our yard. Not only have the stencils made the yard a more colourful place, but also a much more active place! Have a look!
Active School Slogan 2017/2018
Our fantastic Active Agents put their heads together to create this super Active School slogan. Have a look below!