Monday 28th August 2023
Our first day in Senior Infants!
Self Portraits - Friday 1st September 2023
Senior Infants painted beautiful self portraits. Look at all those smiles!
Friday 1st September - Prize winners!
Well done to the boys and girls who won awards on our very first week!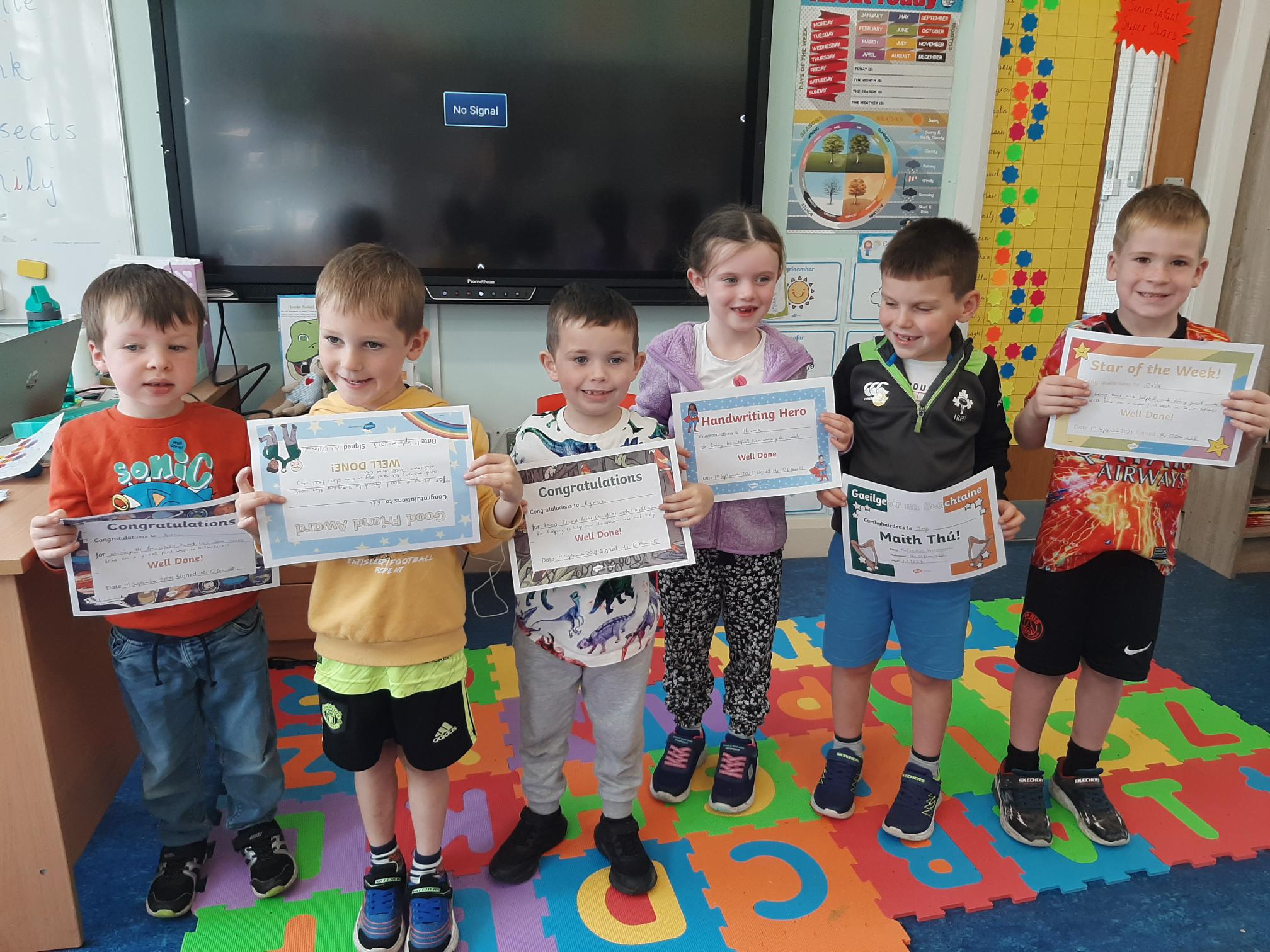 Monday 4th September - Chalk Art
Senior Infants enjoyed mark-making with chalk, taking advantage of this lovely warm weather
Friday 8th September - Maths Fun
Senior Infants have been learning about sorting. In their teams, they had to beat the clock to sort out all this Lego into groups.
Monday 11th September - Animal Sorting
The girls and boys had to cut and sort lots of different animals into groups!