Kilbride National School
is already working really hard towards renewing our Active School Flag this year. The committee comprises of children from all the classes in Kilbride NS including Rang Cairde Nua, Junior Infants, Senior Infants, First Class, Second Class, Third Class, Fourth Class, Fifth Class and Sixth Class.
The committee for 2022/2023 are as follows:
Rang Cairde Nua – Max Bardiukov
Junior Infants – Lily Tomica
Senior Infants – Phoebe Howard
1st Class – Jack Fulham
2nd Class – Oisín Anderson
3rd Class – Áine Mc Cormack
4th Class – Blathín O' Brien
5th Class - Odhran Liggan, Éabha Byrne
6th Class – Senan Harte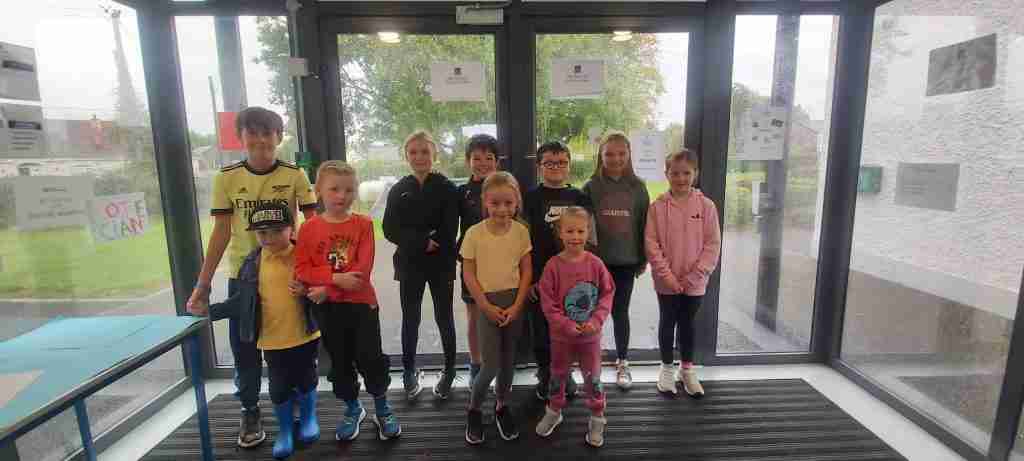 The Committee of 2022/23 are looking forward to plenty of activity ahead in the coming year.
The Active Leaders will lead active breaks inside and outside of the school - bad weather will not deter our school from staying active! The team are looking forward to the many activities that we have already planned for ahead.
Keep an eye out for some spooky activity coming your way soon.
Cycle Safety School Programme
The children from 4th, 5th and 6th class are enjoying participating in cycle safety lessons this term.
It has been great to see all the children in their safety gear and up on their bikes learning the importance of being safe on their bikes.