Blue Star Country Projects 2021
The children in Third and Fourth Class are starting the Blue Star Project today, Monday the 1st November 2021. Over the next five weeks each child will be producing a project on a country in Europe. The children are so excited about getting started.
Attached is a letter to the parents regarding this project and the list of countries and the child responsible for the country to this post.
The projects are to be completed at home as part of Thursday night homework for the next five weeks. They can then be brought into school on or before the final date of Friday, 3rd December 2021.
blue-star-project-letter-to-parents
blue-star-programme-country-projects-2021Our first Blue Star Programme Country Project is in! Well done Agostino! Agostino did his project on Croatia 😊👍👏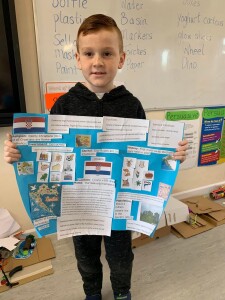 Our next Blue Star Programme Country Project is in! Well done Miley! Miley did his project on Italy 😊👍👏
Three more Blue Star Programme Country Projects are in! Well done Roisin! Roisin did her project on The Netherlands. Well done Macy! Macy did her project on Andorra. Well done Orán! Orán did his project on Turkey 😊👍👏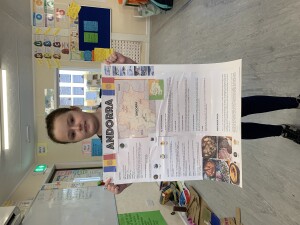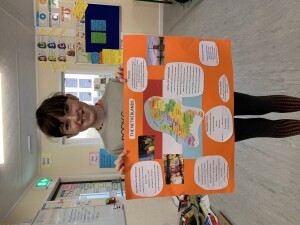 Lots more Blue Star Programme Country Projects are in! Odhran did his project on Russia. Blaithin did her project on Czech Republic. Grace did her project on Ireland. Aidan did his project on Iceland. Mark did his project on Ukraine. Declan did his project on Slovakia. Nicole did her project on Finland. Lauren did her project on Spain. Amelie did her project on France. Sophie did her project on Hungary. Well done to everyone for all their hard work 😊👍👏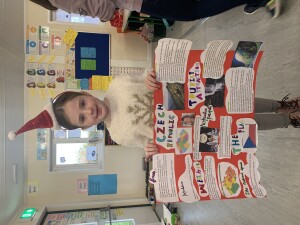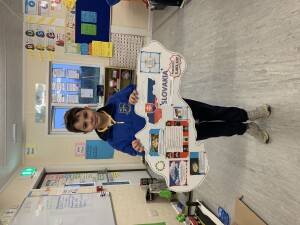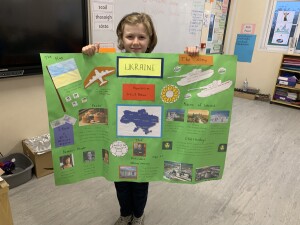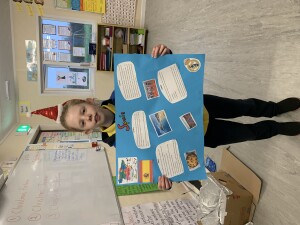 Two more Blue Star Programme Country Projects are in! Well done Millie Mae! Millie Mae did her project on Slovenia. Well done Katie! Katie did her project on Latvia. 😊👍👏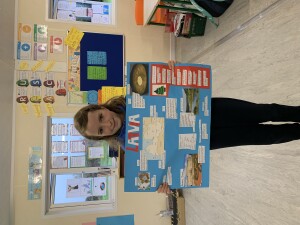 Three more Blue Star Programme Country Projects are in! Well done Mia! Mia did her project on Estonia. Well done Molly! Molly did her project on Luxembourg. Well done Harry. Harry did his project on Greece 😊👍👏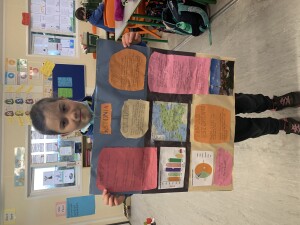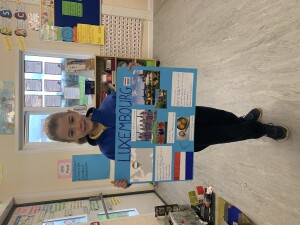 Four more Blue Star Programme Country Projects are in! Well done Cathal! Cathal did his project on Cyprus. Well done Daniel. Daniel did his project on Switzerland. Well done Emma. Emma did her project on Romania. Well done Sean. Sean did his project on the United Kingdom 😊👍👏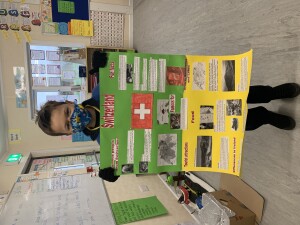 More projects in today. Well done to all the boys and girls in Third Class. Noah did his project on Austria. Ailbhe did her project on Belarus. Eddie did his project on Bulgaria. Sadhbh did her project on Denmark. Luke did his project on Albania. Kyle did his project on Norway. Sarah did her project on Portugal. Amelia did her project on Poland. Isla did her project on Belgium. Eabha did her project on Germany. Well done everyone 🤩🤩[vc_row][vc_column][us_gallery ids="8469,8468,8467,8466,8465,8464,8463,8462,8461,8460" columns="5" indents="1"][/vc_column][/vc_row]
Blue Star History Projects
The children in Third and Fourth Class have started working in small groups today on projects about famous Europeans as part of the Blue Star Programme. The famous people and the groups are as follows:
Cathal, Isla and Ailbhe
Grace, Lauren and Amelie
Daniel, Amelia and Kyle
Molly, Miley and Nicole
Harry, Emma and Tomás
Katie and Aidan
Sophie, Declan and Éabha
Odhran, Sarah and Mark
Ellie – Mai, Roisin and Sean
Millie – Mae, Orán and Olivia
Mia and Agostino
Bláithín, Eddie and Macy
Noah, Luke and Sadhbh
Blue Star - History - Famous European Projects
All the children in Third and Fourth Class (some were absent today for the photographs!) have been working very hard this month and last month producing their history projects on famous Europeans as part of the Blue Star Programme. Well done Third and Fourth Class! The projects are excellent. They are going to present their projects to the rest of the class tomorrow! The pupils become the teachers!! The famous people and the groups were as follows;
Cathal, Isla and Ailbhe
Grace, Lauren and Amelie
Daniel, Amelia and Kyle
Molly, Miley and Nicole
Harry, Emma and Tomás
Katie and Aidan
Sophie, Declan and Éabha
Odhran, Sarah and Mark
Ellie – Mai, Roisin and Sean
Millie – Mae, Orán and Olivia
Mia and Agostino
Bláithín, Eddie and Macy
Noah and Luke[vc_row][vc_column][us_gallery ids="8996,8997,8998,8999,9000,9001,9008,9007,9006,9005,9004,9003,9002" columns="6" indents="1"][/vc_column][/vc_row]
Blue Star History Quiz - Monday, 4th April 2022
Congratulations to Cathal and Eddie today who got 15 out of 15 (First Place) in Third and Fourth Classes History Quiz as part of our Blue Star Programme! Well done boys 🎉🎉👏👏
Blue Star Geography Quiz - Tuesday, 5th April 2022
Congratulations to Macy and Eddie today who got 15 out of 15 (First Place) in Third and Fourth Classes Geography Quiz as part of our Blue Star Programme! Well done Macy and Eddie 🎉🎉👏👏