Ms. O'Donnell
Hello everyone and welcome to First and Second Class. Have a look at some of the fantastic work the girls and boys have been doing recently.
Shape Hunt! 13th October 2022
We have been learning all about the properties of 2D shapes. Today we went on a Shape Hunt around the school grounds. The girls and boys were excellent shape hunters. They found LOTS of shapes, recorded them in a tally and then brought their findings back to class. The most common shapes were circles and rectangles. The least common were ovals and triangles - although one group found a plastic egg, which classed as an oval! Everyone worked hard and had great fun. Well done class!
Clay Monsters - 7th October 2022
We have begun our Halloween art by designing and making clay monsters. The boys and girls really enjoyed using clay to make some very scary looking monsters! We are waiting for the clay to dry before painting our monsters next week.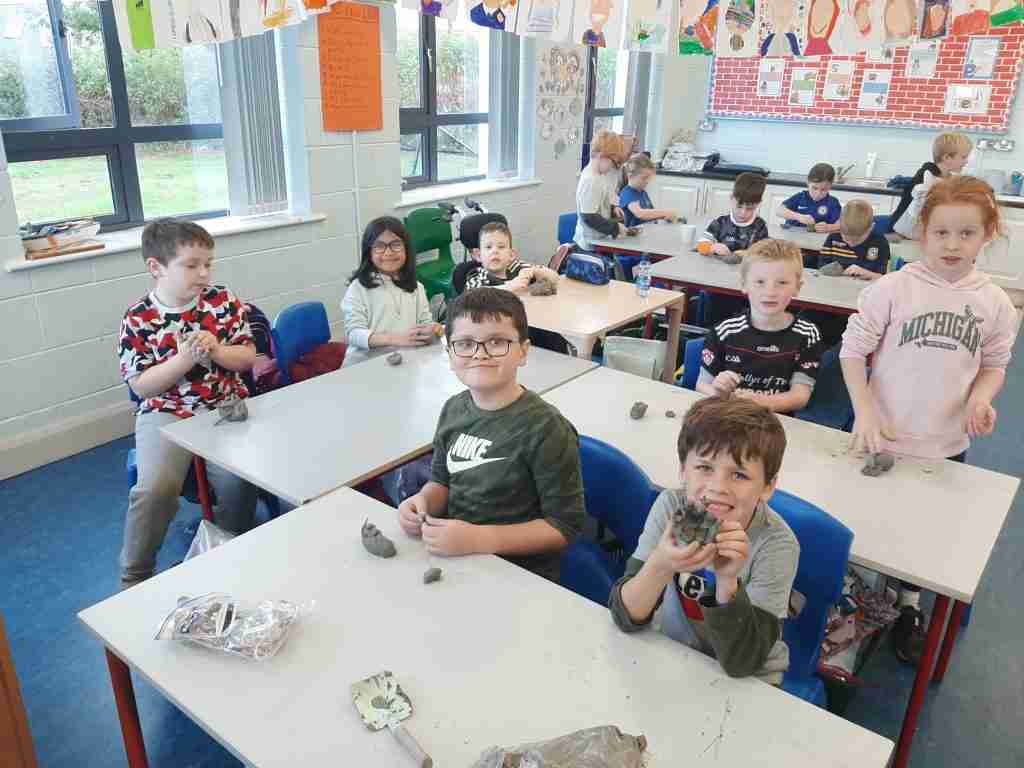 Little Red Riding Hood - September 2022
Each month we explore a traditional fairy tale in English and in Gaeilge. For September we looked at Little Red Riding Hood. The children wrote their own versions of the story, and we listened to the story in English and Irish. We talked about the variations in the story ending - does the wolf eat little red riding hood or not?! The class seemed to prefer the version where Little Red Riding Hood gets eaten!! Thankfully the woodcutter arrives on the scene and she escapes - phew! Here is some of the children's beautiful art work showing Little Red Riding Hood's journey through the Deep Dark Woods, using collage: