Mr, Peyton
First Holy Communion
The girls in second class have been extremely busy preparing for their First Holy Communion. They are really excited about their big day next week.
Friendship week
Everyone had great fun exchanging cards and lovely gifts as part of our secret friend activity for friendship week
First Penance - Tuesday, 28th February 2023
Many congratulations to our children in Second Class who are celebrating a very important sacrament today. The children are receiving the Sacrament of Penance. This is a very special occasion for our children and I know they have been working very hard at preparing for this very special day in our school. Many thanks to our teachers and parents who helped to prepare Aurora, Lila, Isabelle, Rebecca, Emma-Jane, Pearse, Daniel, Alex, Oisín, Darragh and Jayden for today's very special occasion. Many thanks to Fr.Horneck for coming to our school today to celebrate this sacrament today.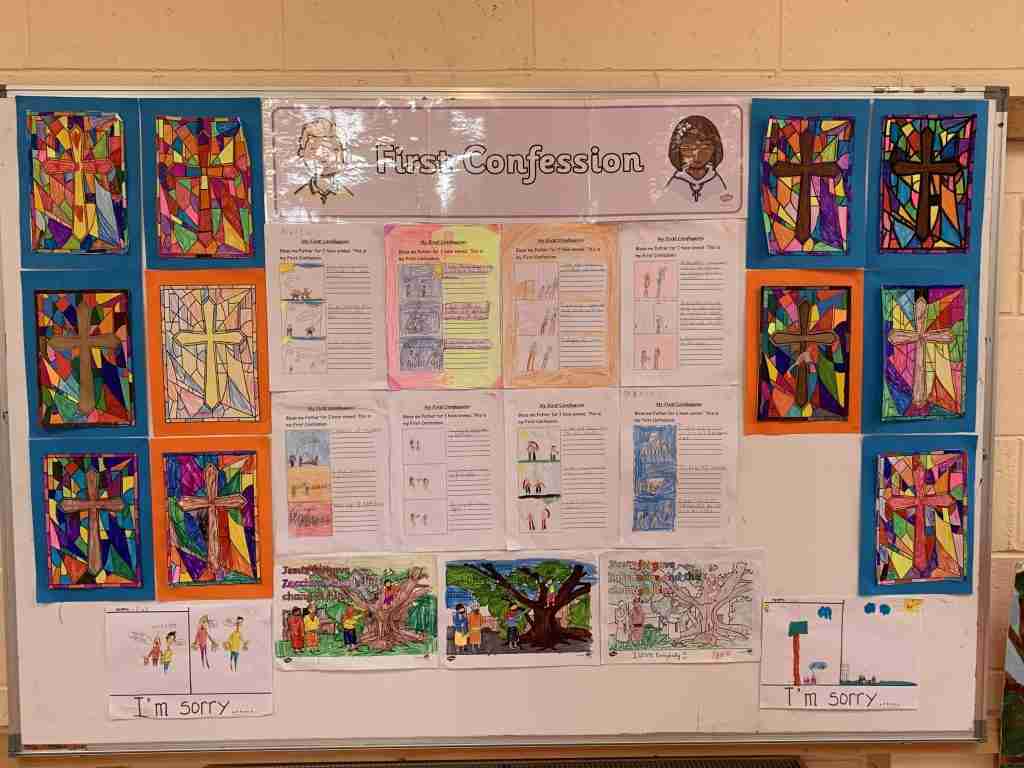 Using electronic components
As part of our discovering primary science programme the class were busy creating simple circuits this week. Everyone had great fun.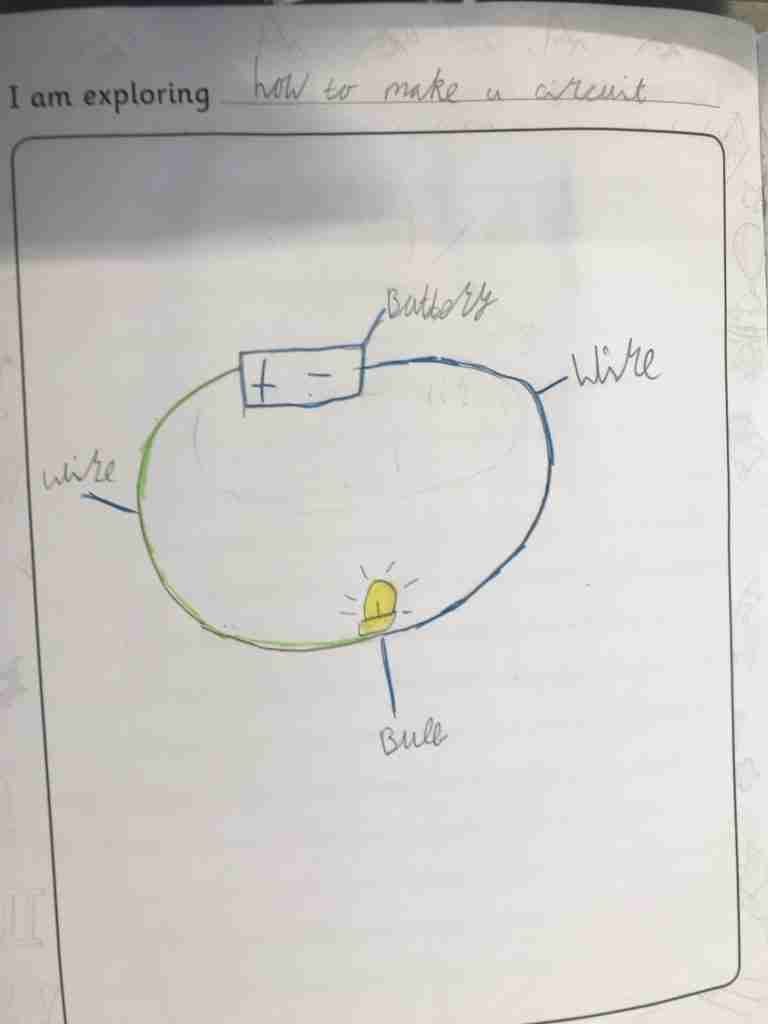 Grandparents Day
St Brigid`s Day
Catholic Schools week
This year is a very special year for our second class as they prepare to make their First Holy Communion. 3rd class have been a great help in sharing all they learned last year. We all worked hard together to make a group poster along with individual booklets during Catholic schools week.
Chinese Lanterns
We were all very busy recently making Chinese Lanterns to celebrate the Chinese New Year. 新年快乐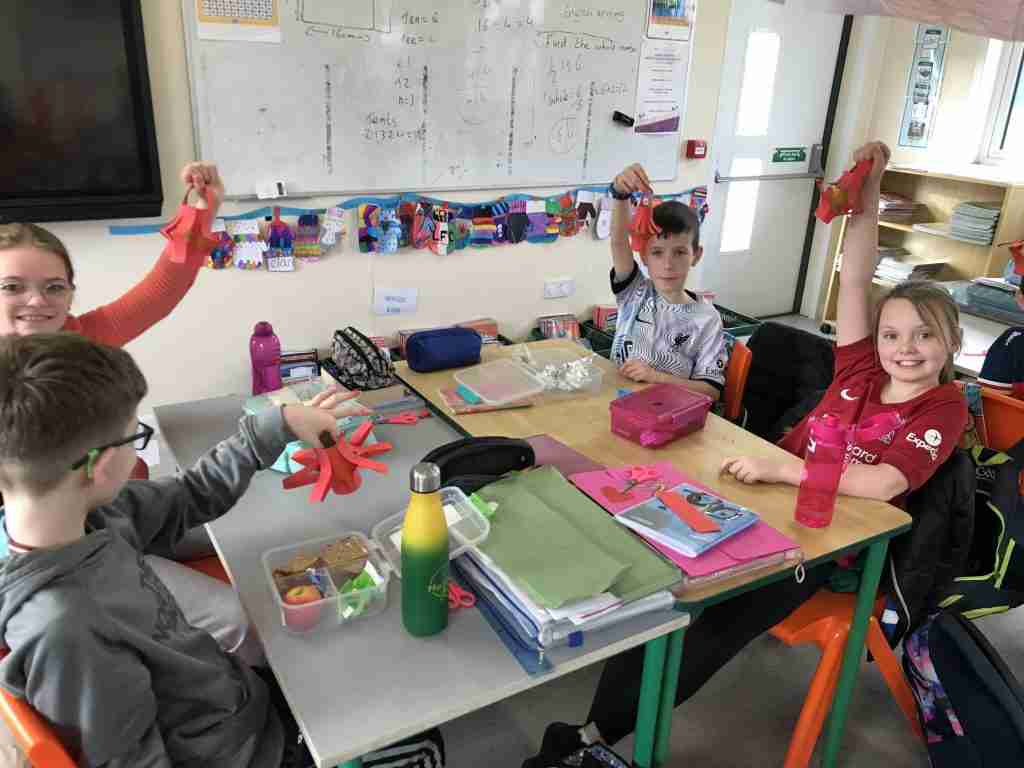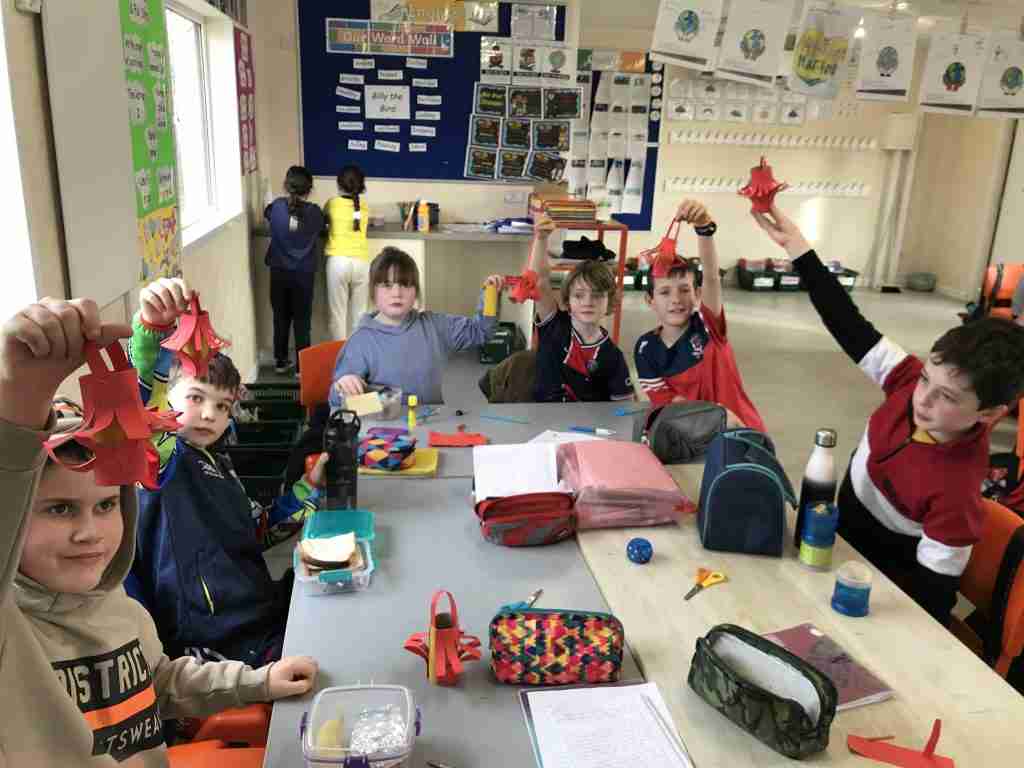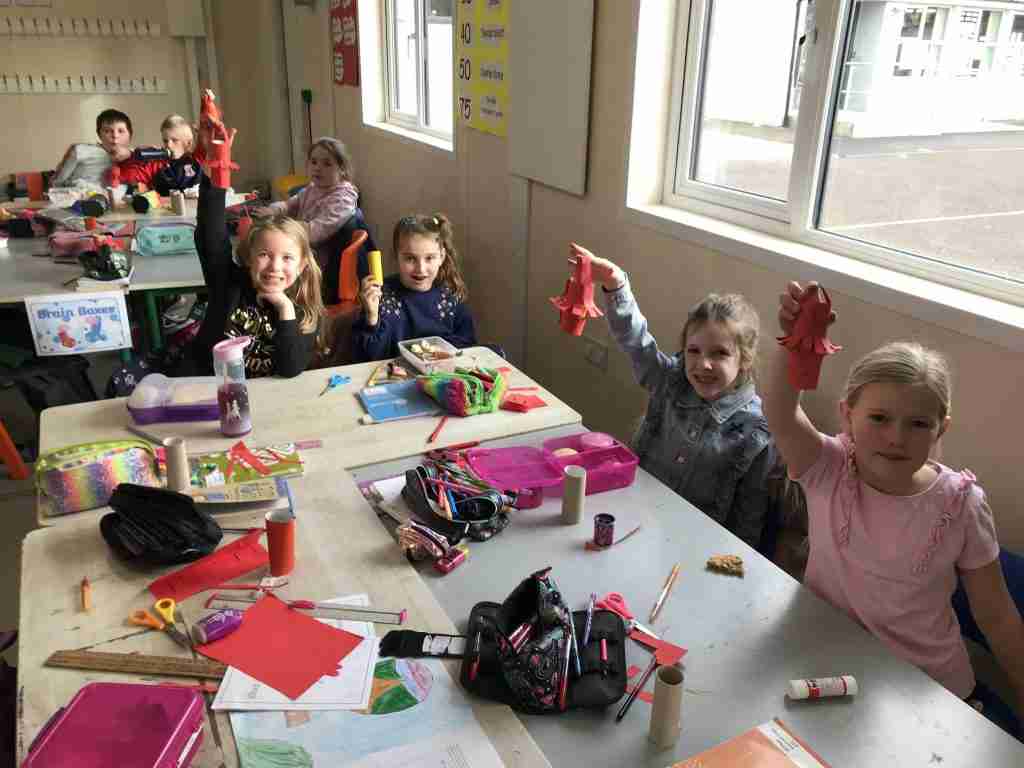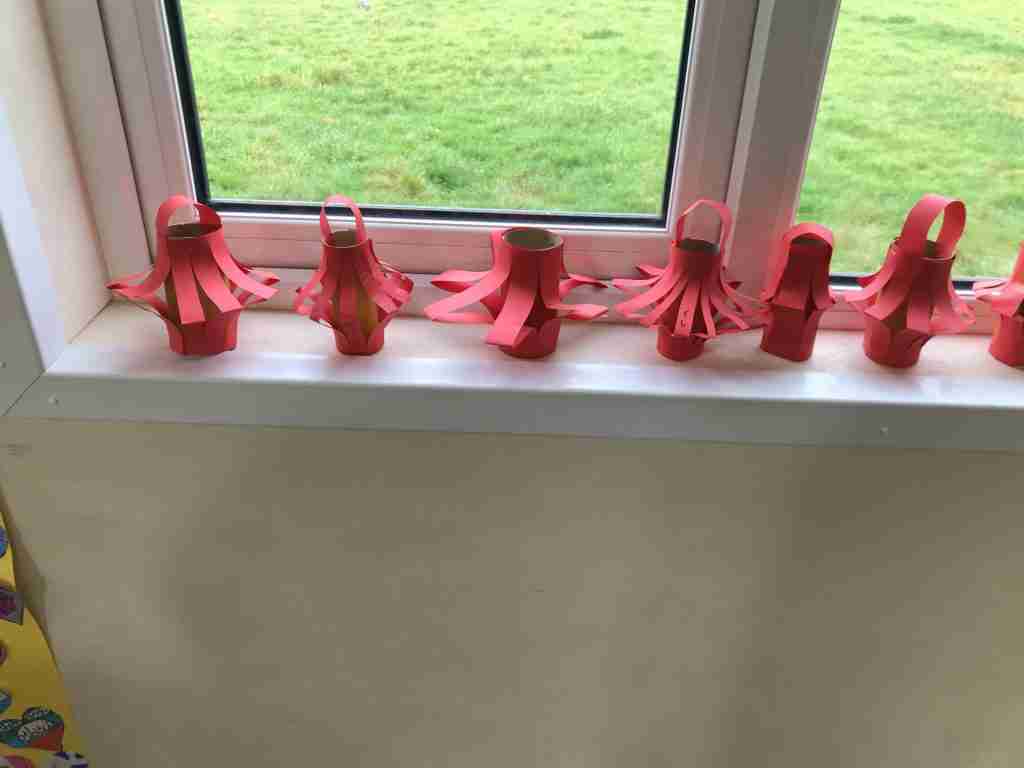 Festive Fun
Happy Christmas from everyone in 2nd and 3rd class. We were very lucky to have a special visitor to the class just in time for Christmas. We all had great fun over the last couple of weeks celebrating our 12 days of Christmas. We also had great fun at the Toy show Musical in the convention centre. Everyone really had a great day out!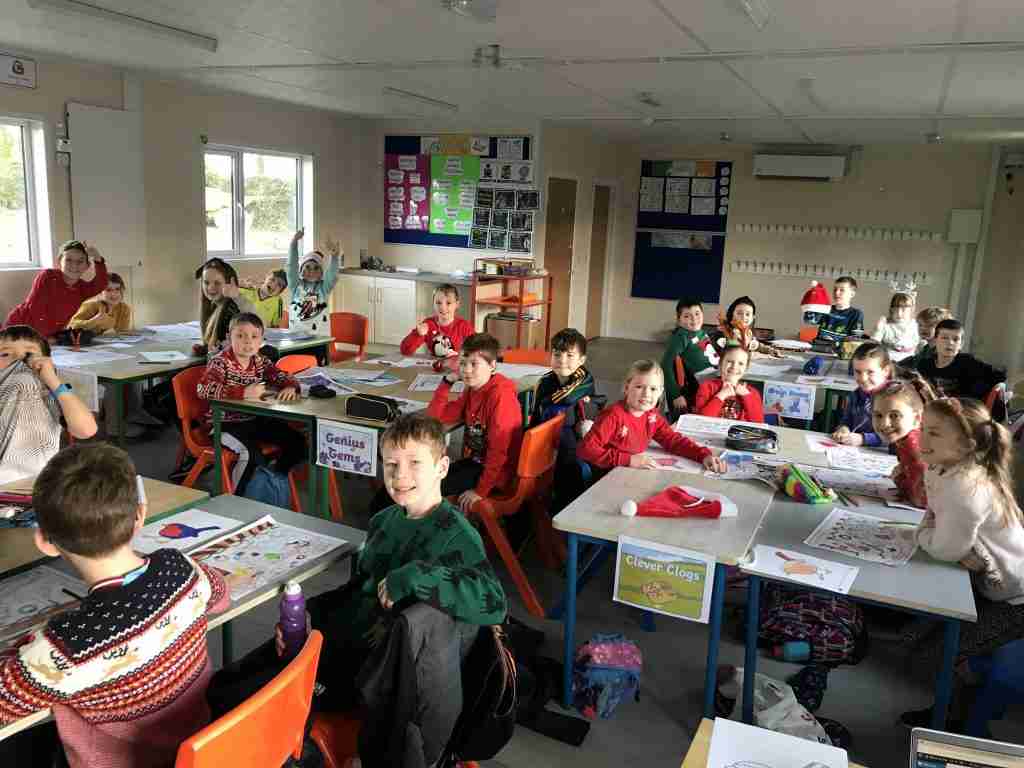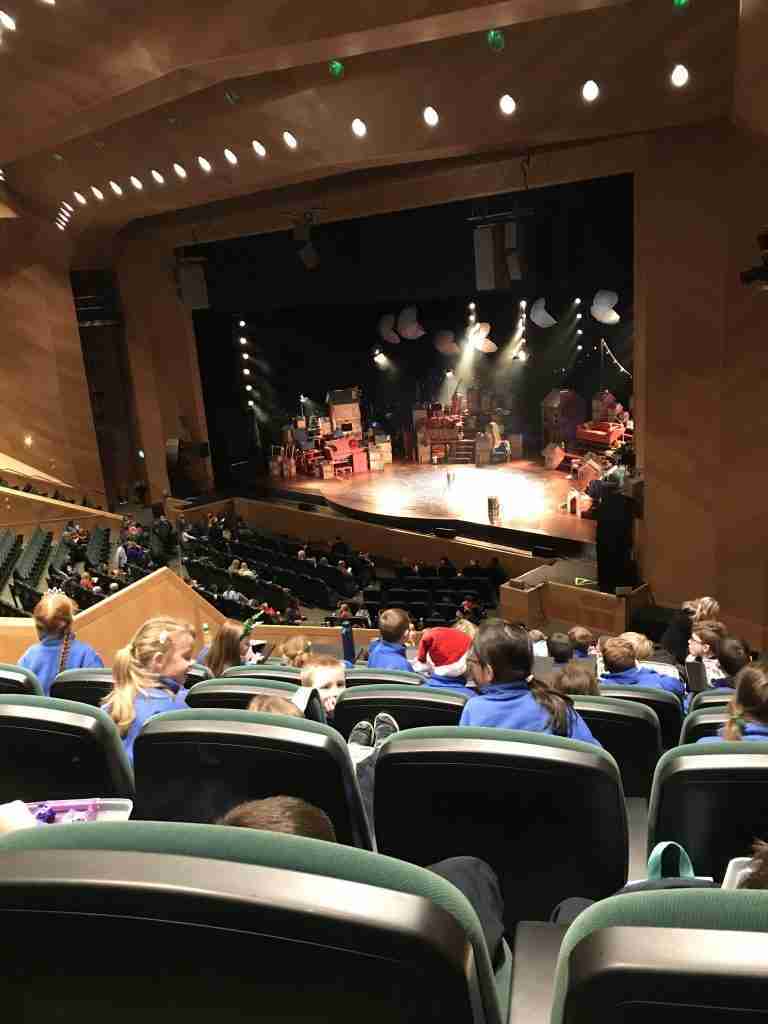 Futsal
A big thank you to Richie from the FAI for visiting the school. Everyone had great fun during the session. We are also having great fun practicing our skills as part of the futsall programme. The recent development of the Astro turf pitch has been a great addition to the school.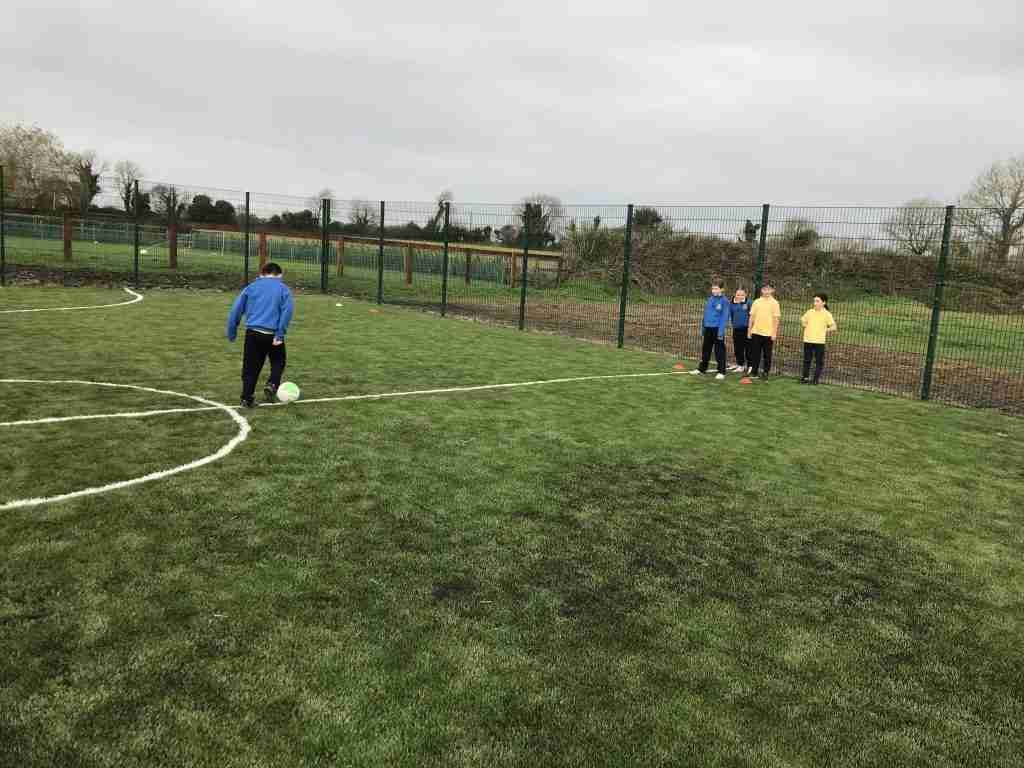 Science Week
From making telephones to marshmallow towers science week was a huge success. We even had time for a little explosion.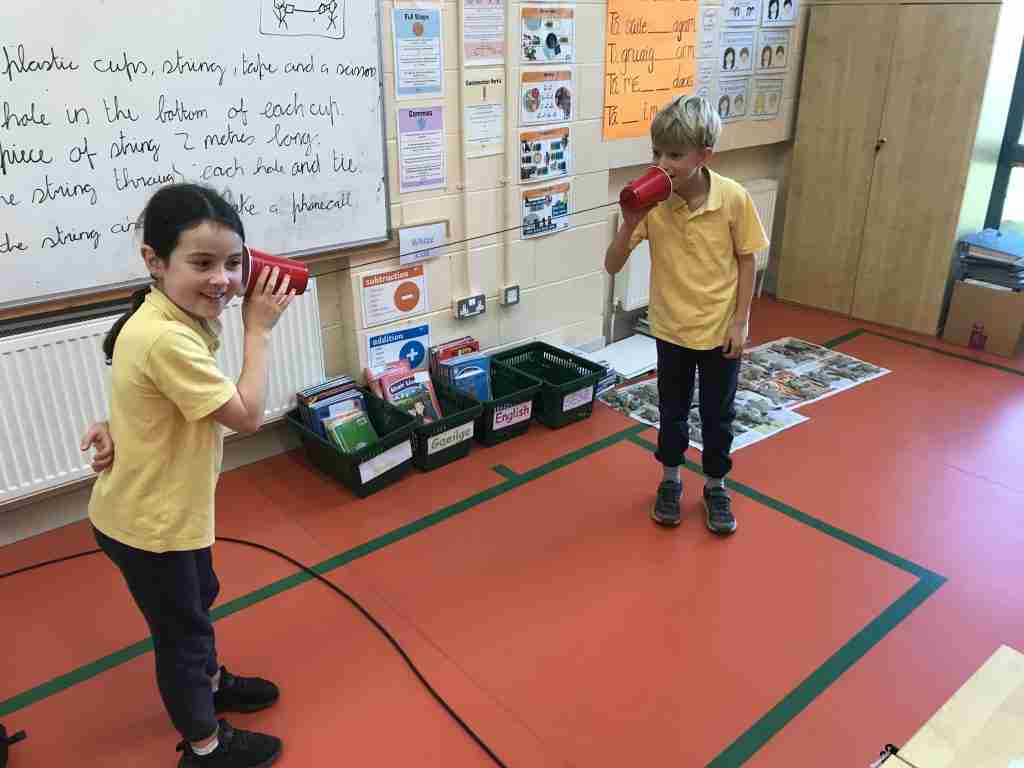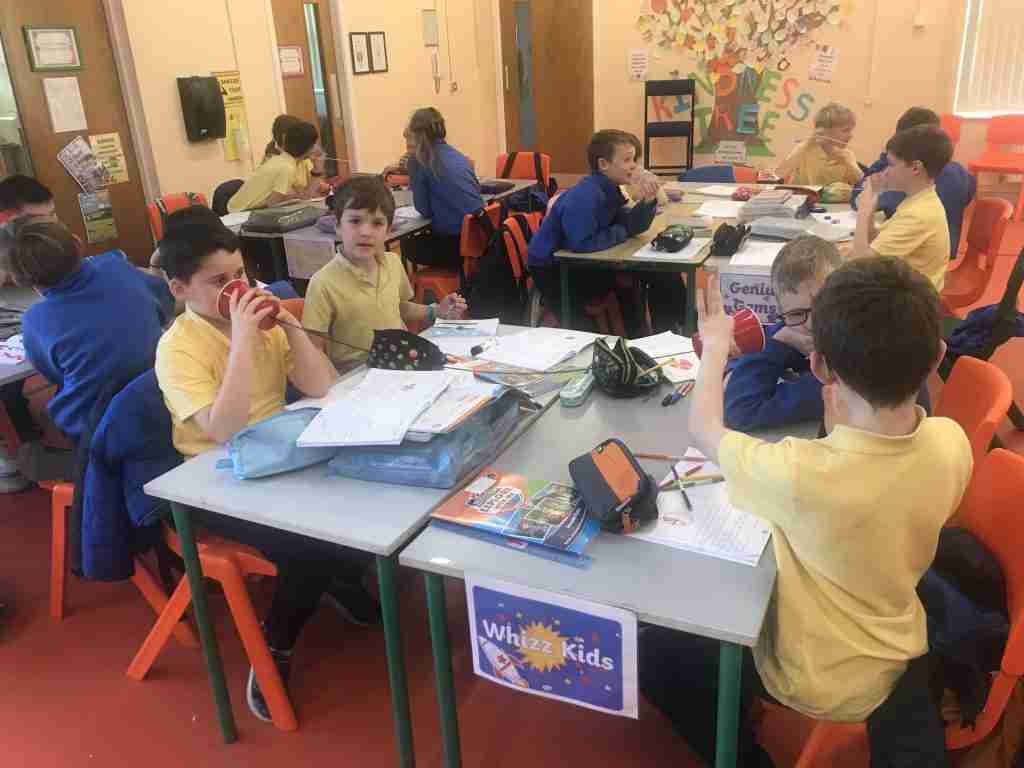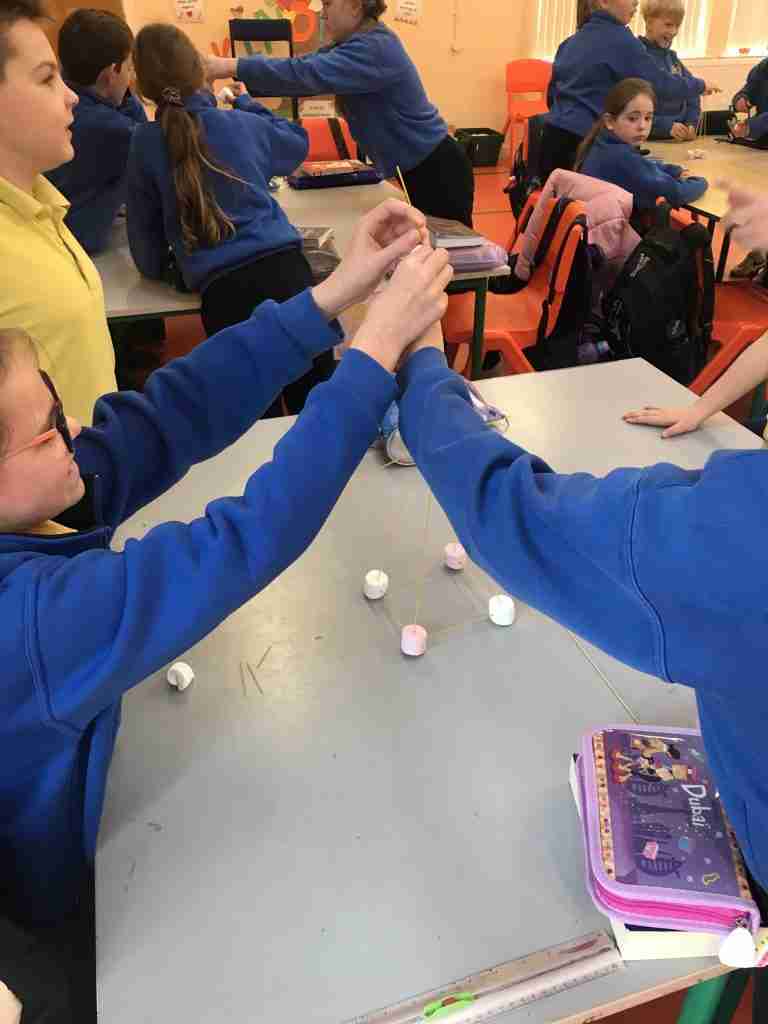 Bake Sale
Well done to everyone for making so many delicious treats! Everyone had great fun and thanks to everyone for donating.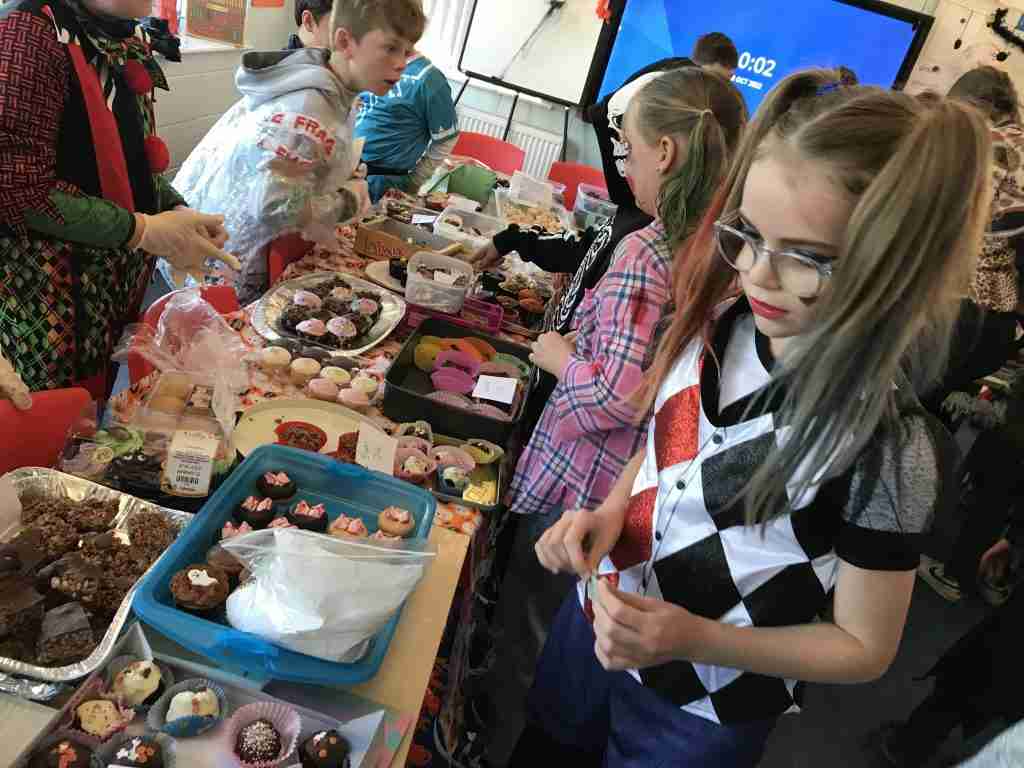 Halloween Dress up day
Some very spooky characters. Well done everyone on making a huge effort.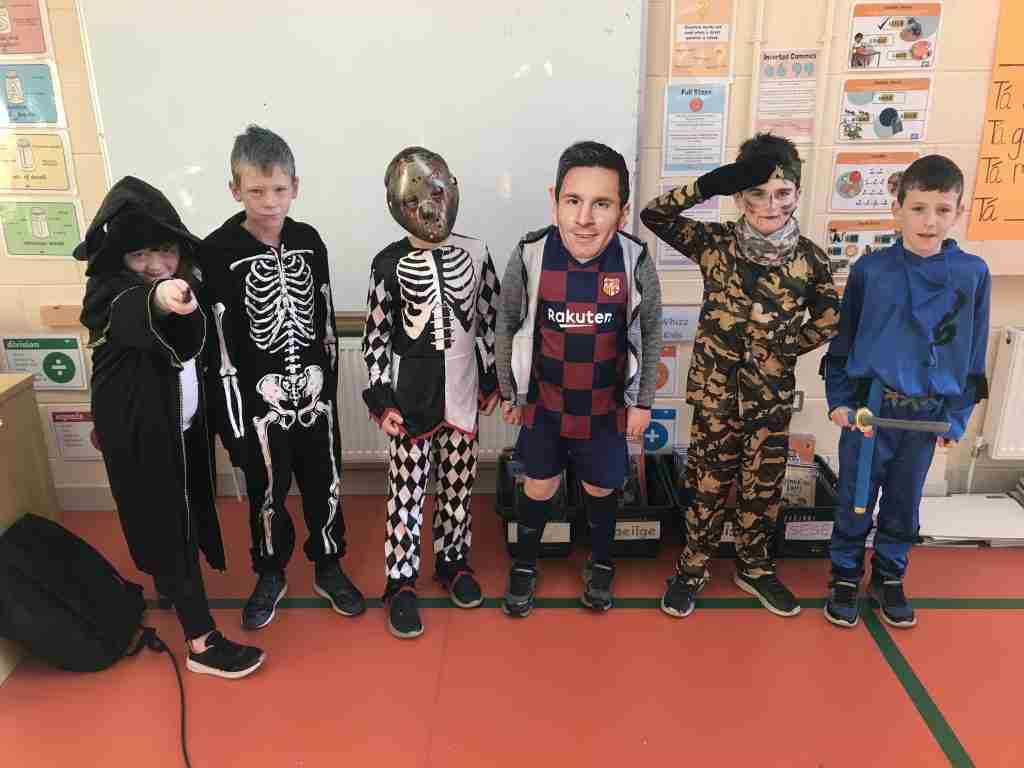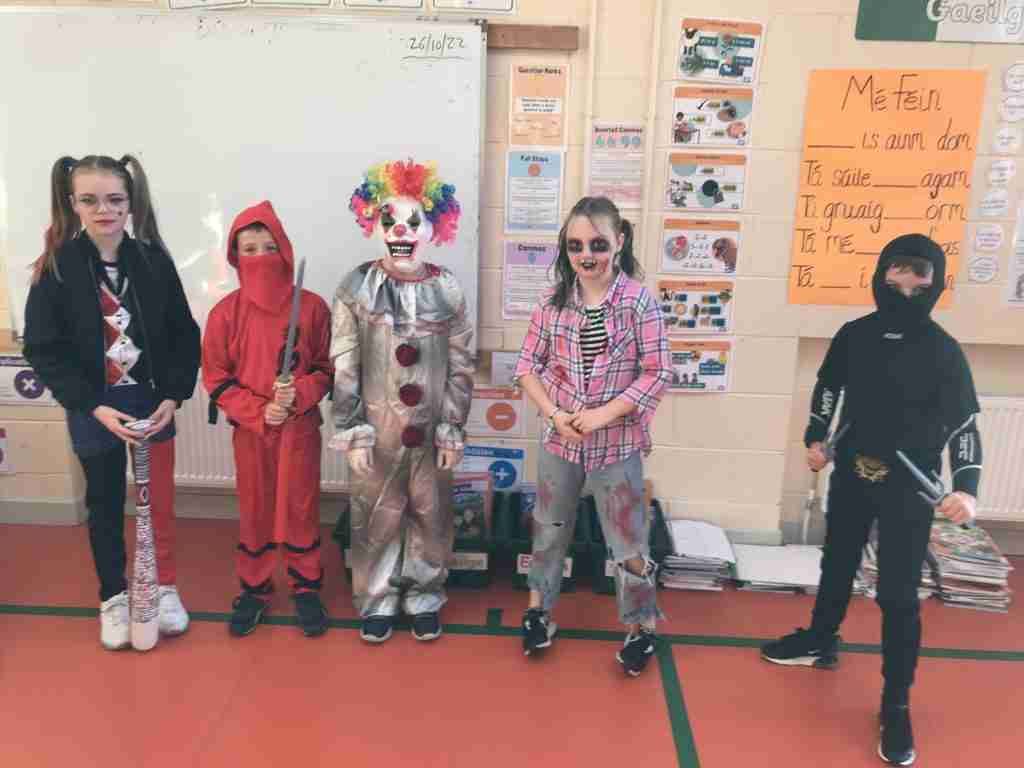 Halloween art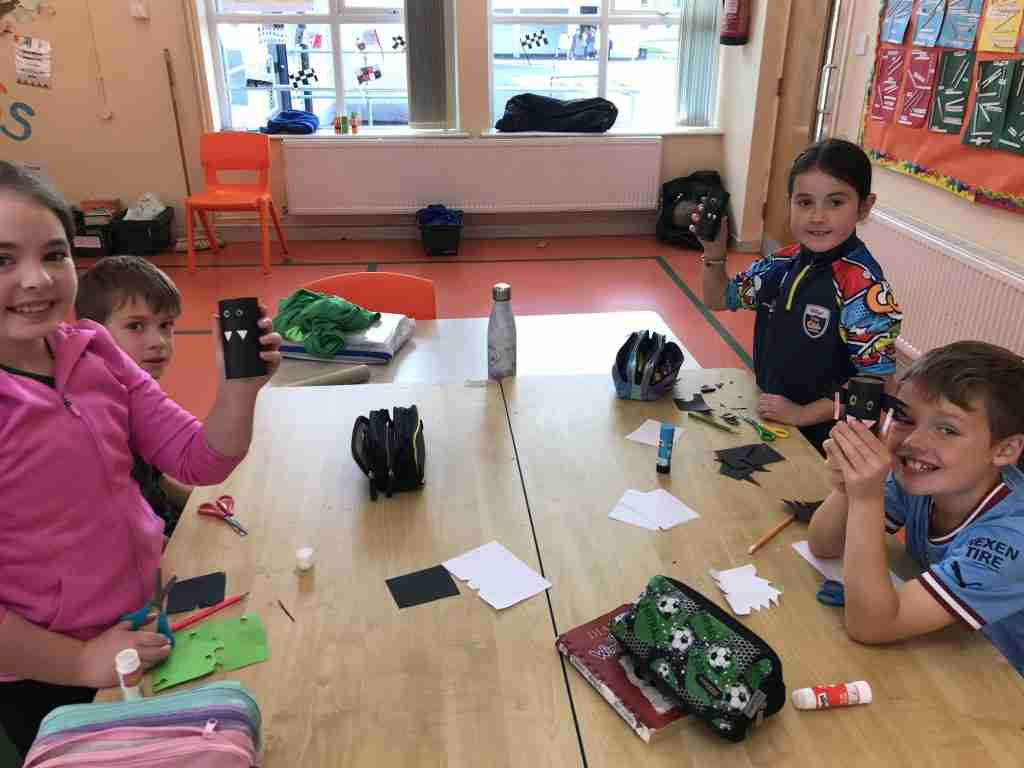 Maths - Lines & Angles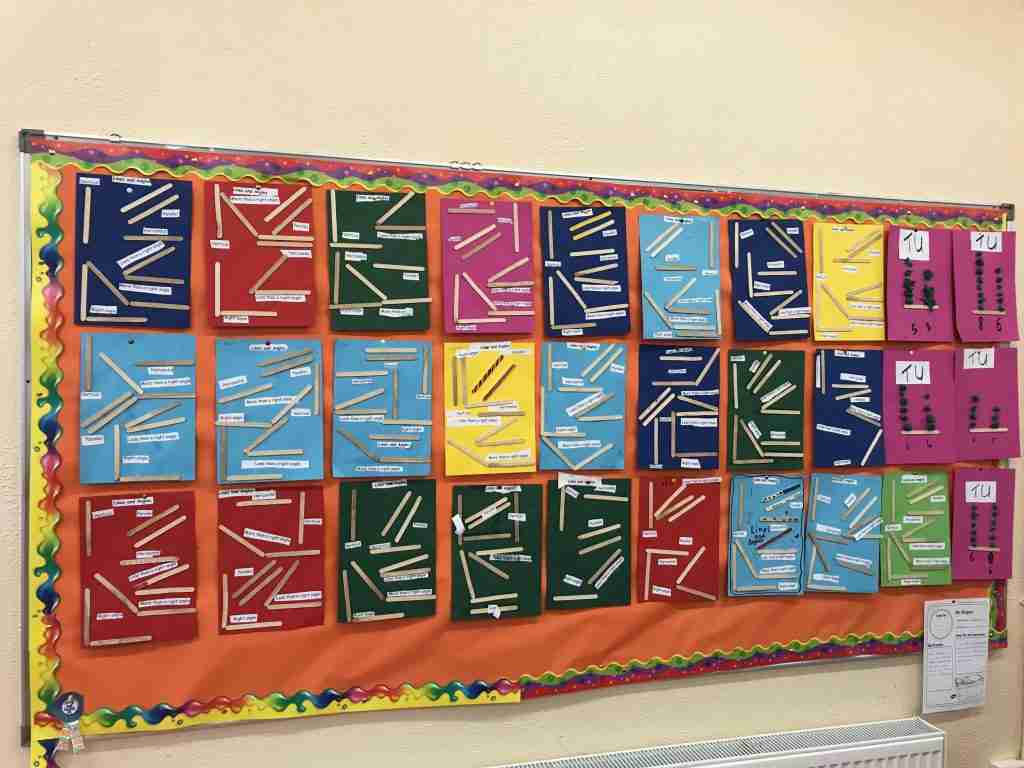 Shape Monsters
Second and Third Class Nativity "The Donkey Seller"
14th December 2022
Second and Third Class have performed their nativity for the rest of the school. Everyone really enjoyed it!! Well done to all the boys and girls. You were all amazing! The parents are in for a treat tomorrow!!