Cycle Safety in 4th and 5th Class
For the past 7 weeks the children in 4th and 5th class have enjoyed learning about cycle safety with Colm and Eoin. They learned how to fit their helmets correctly, ensure their bikes were in correct working order, the rules of the road for cyclists, how to stop safely and much more!
Music Fun!
The children enjoyed performing music using our new musical instruments. Tambourines, maracas, drums and boomwhackers were all used.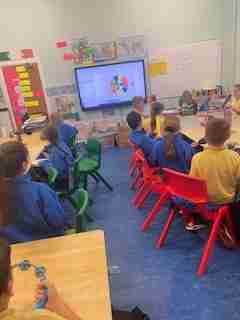 Intel Mini Scientist Competition - 27th October 2022
Fourth and Fifth Class have been very busy preparing their projects for the Intel Mini Scientist Competition. Here they are all set up for the intel Judges to come and judge their projects. Good luck to all the boys and girls in the competition and well done for all your hard work!
Cross Country Trials - Friday, 11th November 2022
Cross Country trials took place in Kilbride National School this morning with Fourth, Fifth and Sixth Class. Well done to all the boys and girls for completing the trials! Congratulations to all the boys and girls who qualified to represent Kilbride National School at the Cross Country on 25th November 2022. Well done to all everyone today!
Penpal Fun in 4th and 5th Class
4th and 5th class were delighted to receive a reply to their letters that they sent to their pen pals in St. Stephen's N.S. Navan. They are having great fun learning about each other through the 'writing to socialise' writing genre.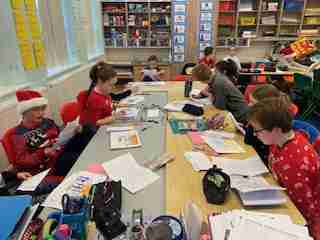 Fourth and Fifth Class Nativity "Tinsel and Tea Towels"
Fourth and Fifth Class have performed their nativity for the rest of the school. Everyone really enjoyed it!! Well done to all the boys and girls. You were all amazing! The parents are in for a treat tomorrow!!
Art Attack!!
4th and 5th class created their own 'melting clocks' inspired by Salvador Dali's famous work 'The Persistence of Memory'.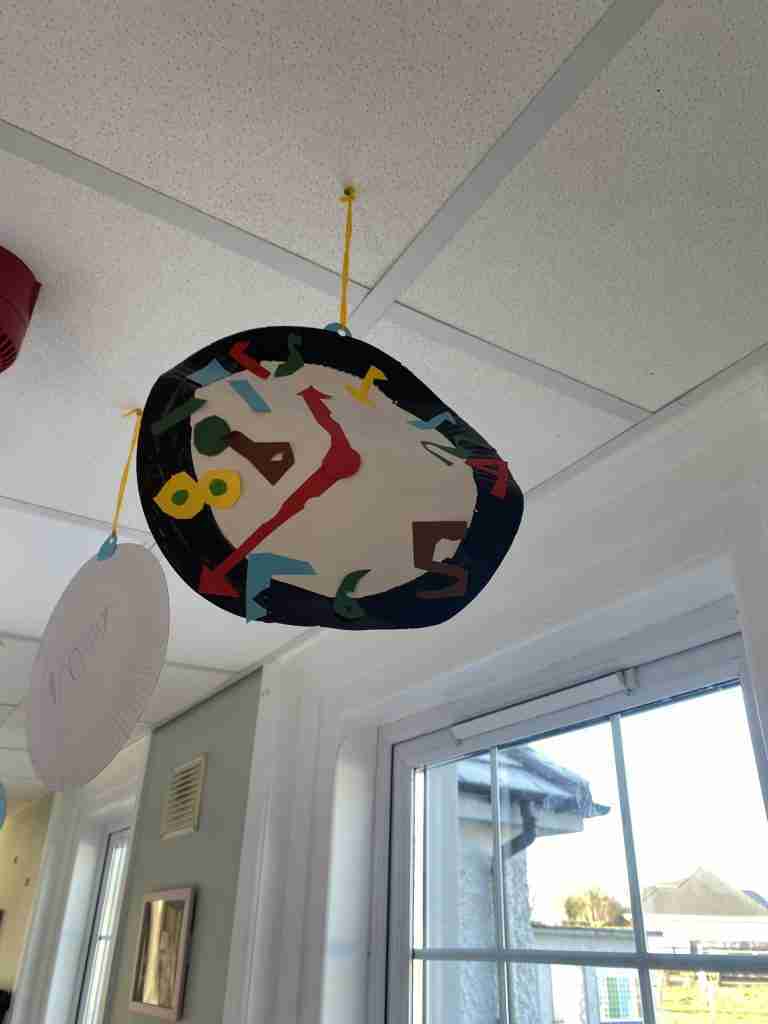 Cinquain Poetry
The children in 4th and 5th class have been learning about Cinquain poetry and have written their own poem about GingerBread Men!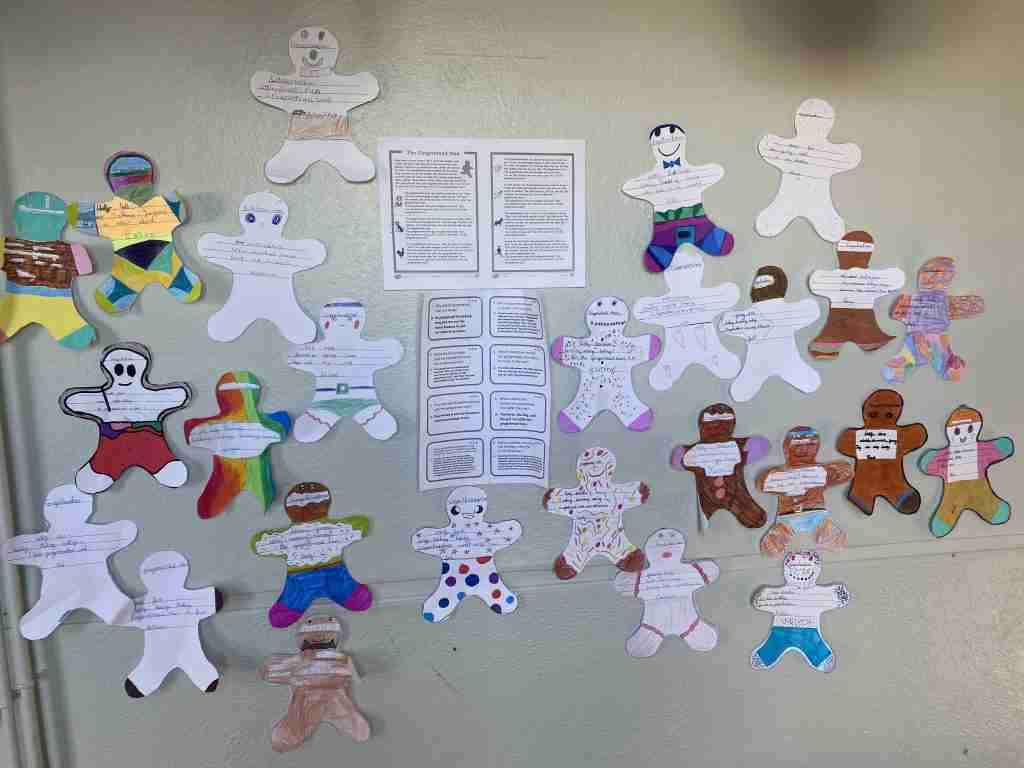 Working with Weight!
In maths this week we are working on the topic of 'weight'. The children are enjoying weighing different items and reading the weights both in digital form and from a traditional kitchen scales.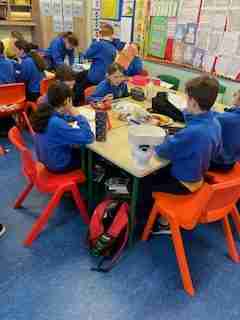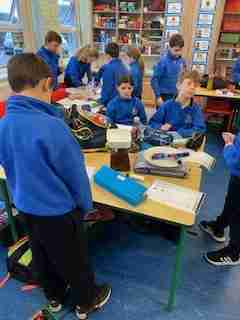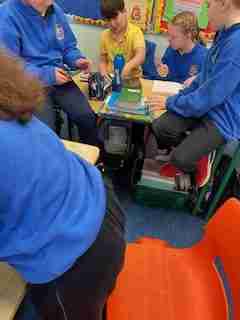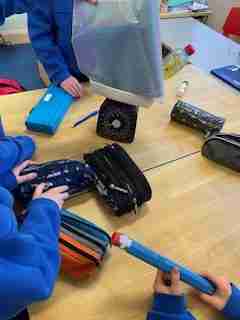 Curious Minds 2022/23
As part of the Curious Minds Programme we investigated and designed our own boats.
First Aid Training - Tuesday, 21st February 2023
Fifth Class took part in first aid training today in Kilbride National School. They did a great job and learned lots of life saving techniques today. Thank you to Stephen Leonard Memorial Cycle (https://www.facebook.com/profile.php?id=100077090454157) Gary Costello and all the committee members!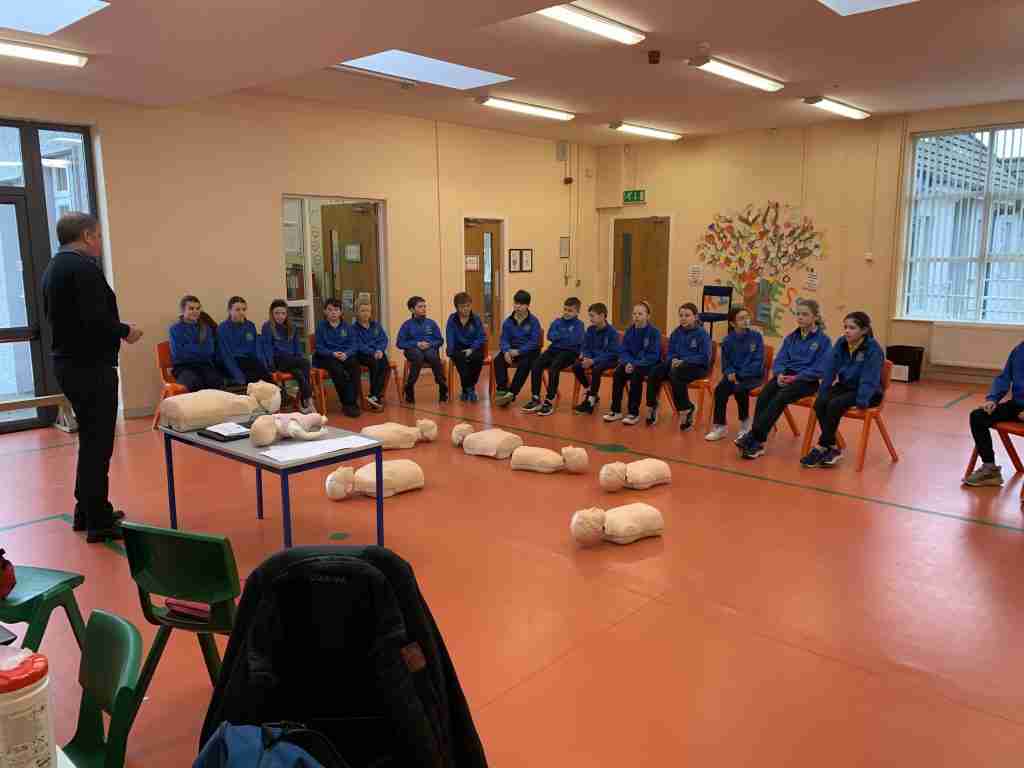 Tangram Fun!
The boys and girls in 4th and 5th class used tangrams pieces to solve puzzles and make tessellating 2D shapes.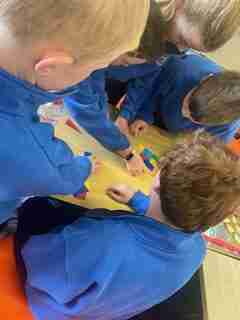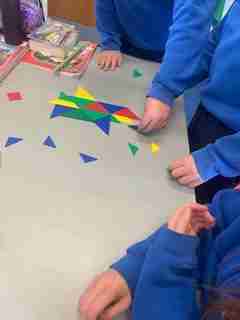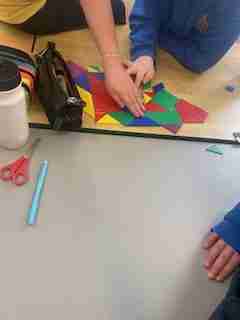 Claude Monet
Our artist of the month this month is Claude Monet. The children have been learning about him and his famous works. During art this week the children have been working on their own Claude Monet inspired painting, stay tuned for the finished products..........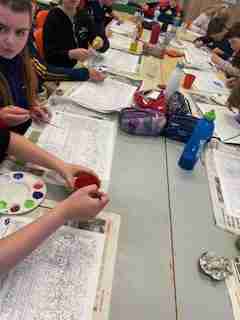 Drumming with Dave!
Thanks to Dave for the last few weeks of drumming fun. The children learned how to play the jembe drum and worked on rhythms and drumming skills.