Ms. Mullen
Junior infants
Introducing our wonderful Junior infants of 2022
Humpty Dumpty
We put Humpty Dumpty together again!!
Numeracy
The children love using maths resources - They have been busy bees doing lots of matching and sorting activities!
Staying active
The children are having fun running, hopping, skipping and balancing! Check out our wonderful new yard markings!!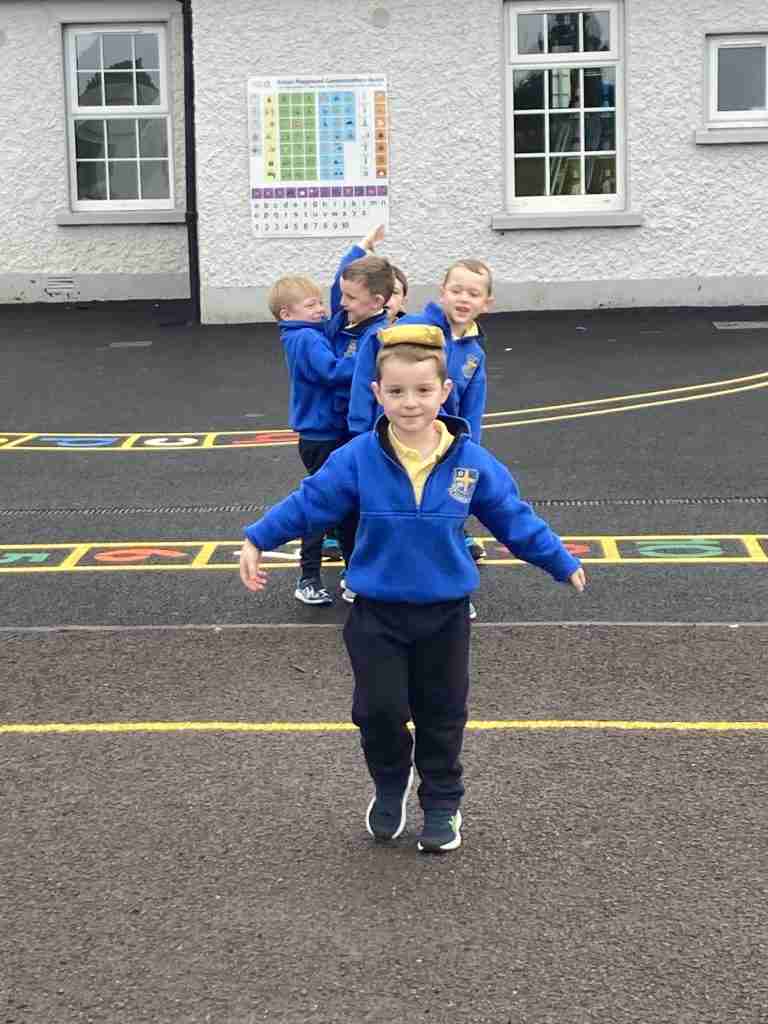 Happy Halloween!
Happy Halloween to everyone from our very scary Junior Infants...
Music time
Junior infants had so much fun using our musical instruments..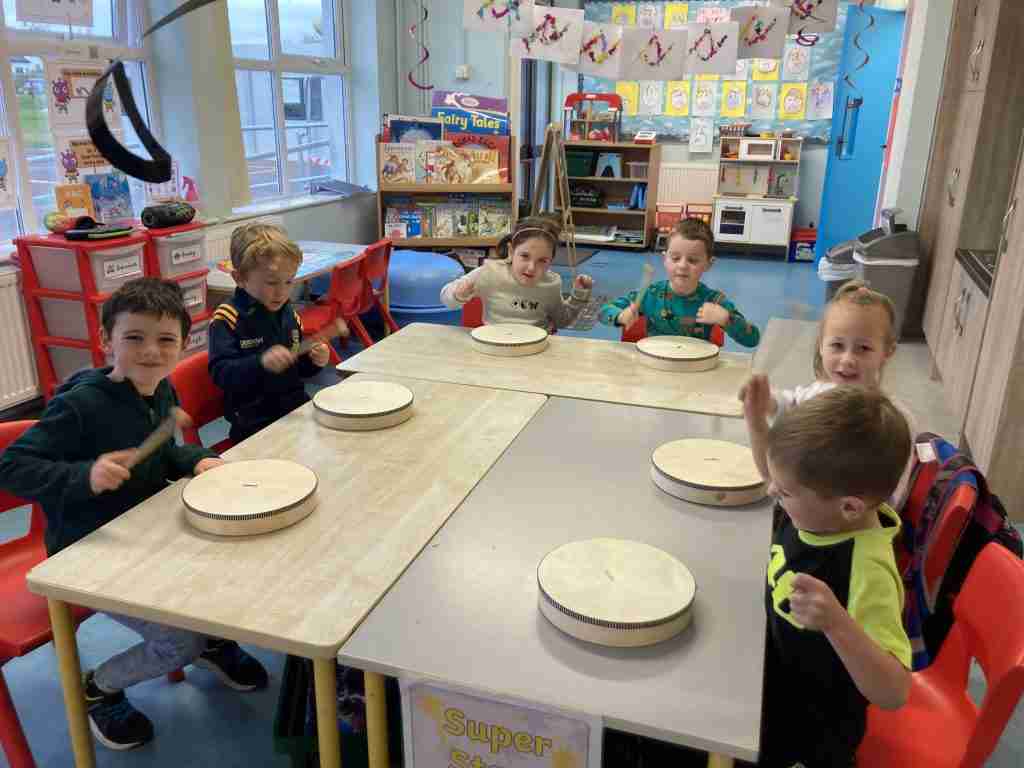 Science Week
During Science Week, the children took part in our in- school science day where Junior infants joined up with fifth and sixth class to do experiments. The boys and girls had fun doing four experiments.
Dancing raisins
Rainbow Skittles
Floating and sinking
Magnets and magnet painting
Take a look at our pictures!
Santa's Workshop
Junior infants were busy elves working in Santa's workshop during Aistear for the month of December.
Junior Infants Nativity Play - "ABC Nativity"
Junior Infants have performed their nativity for the rest of the school. Everyone really enjoyed it!! Well done to all the boys and girls. You were all amazing! The parents are in for a treat tomorrow!!
Letters to Santa
The boys and girls wrote lovely letters to Santa and posted them into our class postbox. We hope Twinkle the Elf will deliver these letters to Santa for us.

Our Gingerbread man
Run run as fast as you can, you can't catch me I'm Junior infants' Gingerbread man!!
The boys and girls are enjoying learning this months fairytale 'The Gingerbread man' in English and Irish.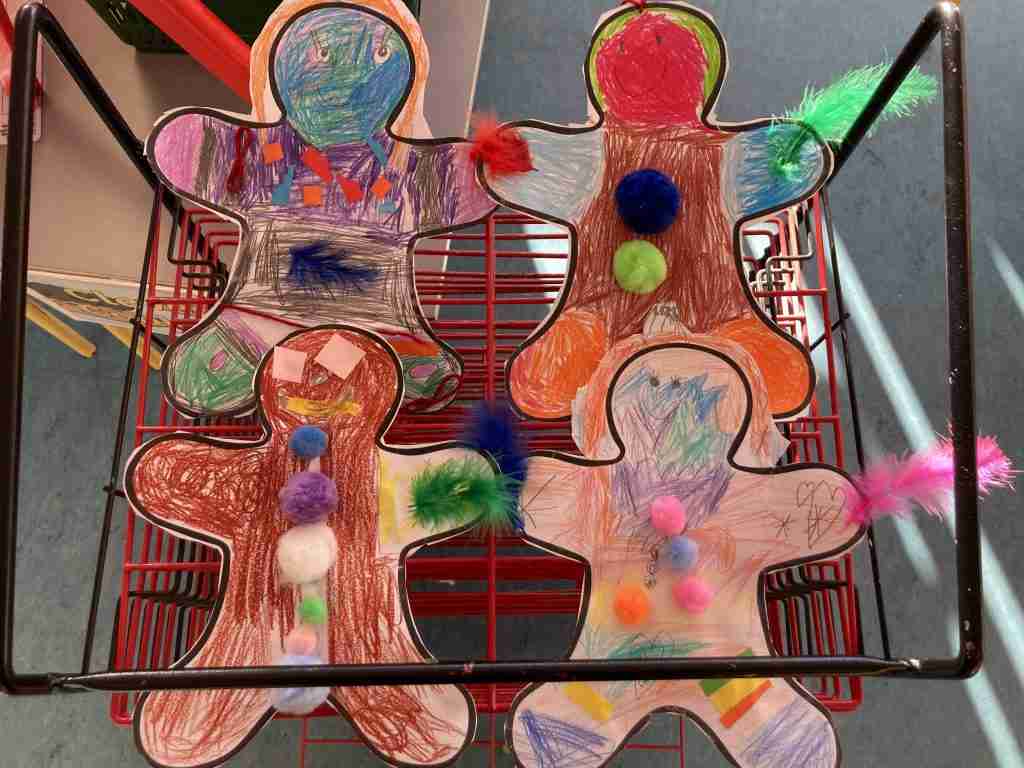 Weather - Aistear
if you want to know anything about the weather ask our wonderful meteorologists in Junior Infants!!
They have been working hard and having lots of fun during this months theme of 'The Weather' in Aistear!
Playdough
The children in Junior infants made their own playdough!
Lots of messy fun was had...
100 days of school
Junior infants celebrated their 100th day in BIG SCHOOL! Take a look at the very old people who came to our school..
Pancake Tuesday
We love pancakes in Junior infants!!
Lifecycle of a chicken
The children are learning all about Spring and this week we focused on the lifecycle of a chicken. Take a look at their lovely art work,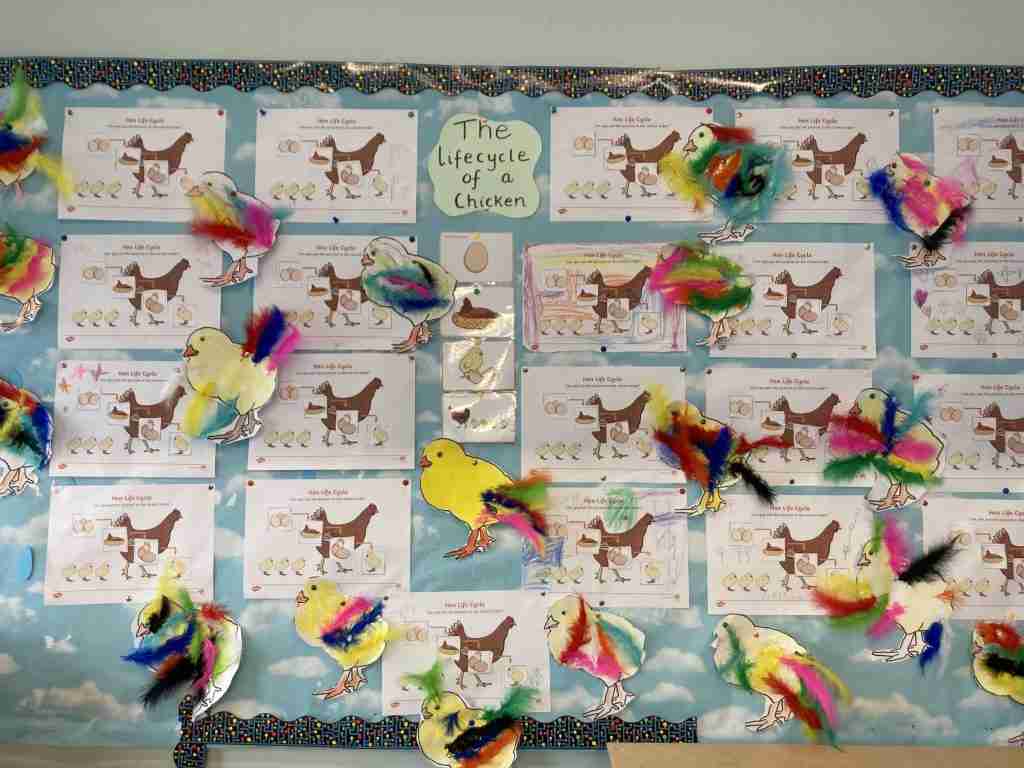 Drumming
Dave is visiting us every Friday to teach us the drums. We are having so much fun and we cannot wait until next week already!!
Aistear - The Restaurant
Junior infant's Restaurant is open for business!
World book day
We celebrated world book day in our school. The children dressed as a character from their favourite book. We read stories to each other, had a whole school parade and drew the cover of our favourite book. Everyone had lots of fun!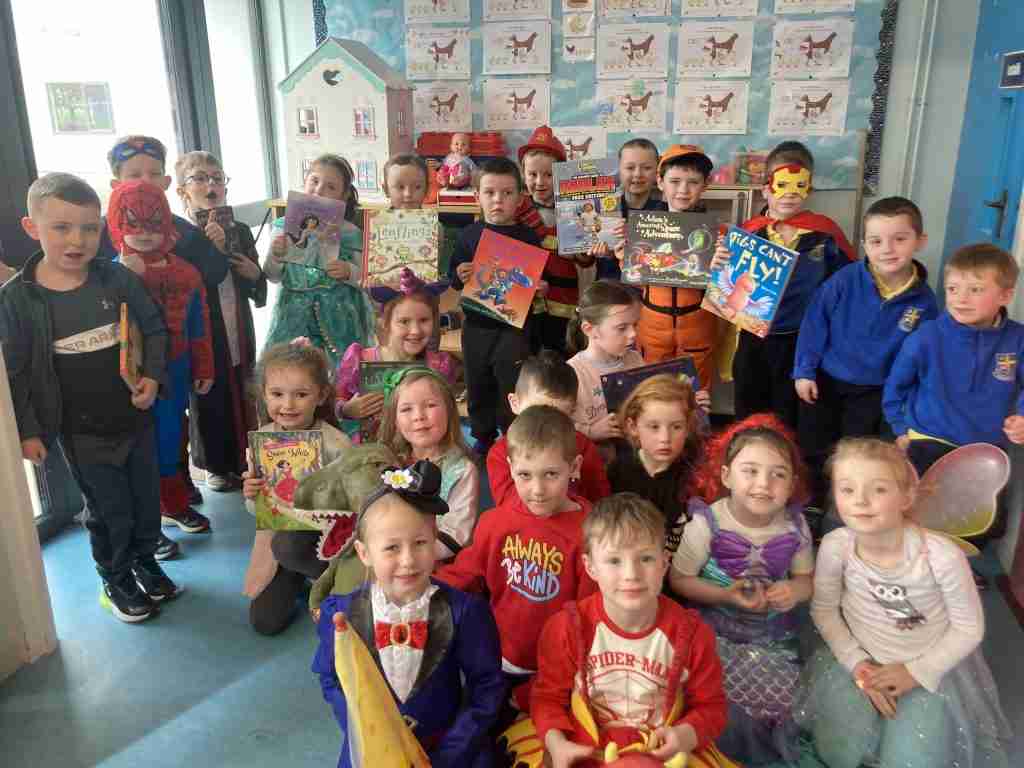 Seachtain na Gaeilge
Junior Infants enjoyed celebrating their first Seachtain na Gaeilge in Kilbride National School.
We particpated in a whole school haka as Gaeilge, Siúlóid Seamróg agus cluíchí Gaeilge.
In our classroom we practised some Irish dancing and had a céilí beag with 5th and 6th class.
Pattern making
The children have been having fun making patterns. They made patterns using two and three colours! They were very proud of their wonderful patterns and so they should be!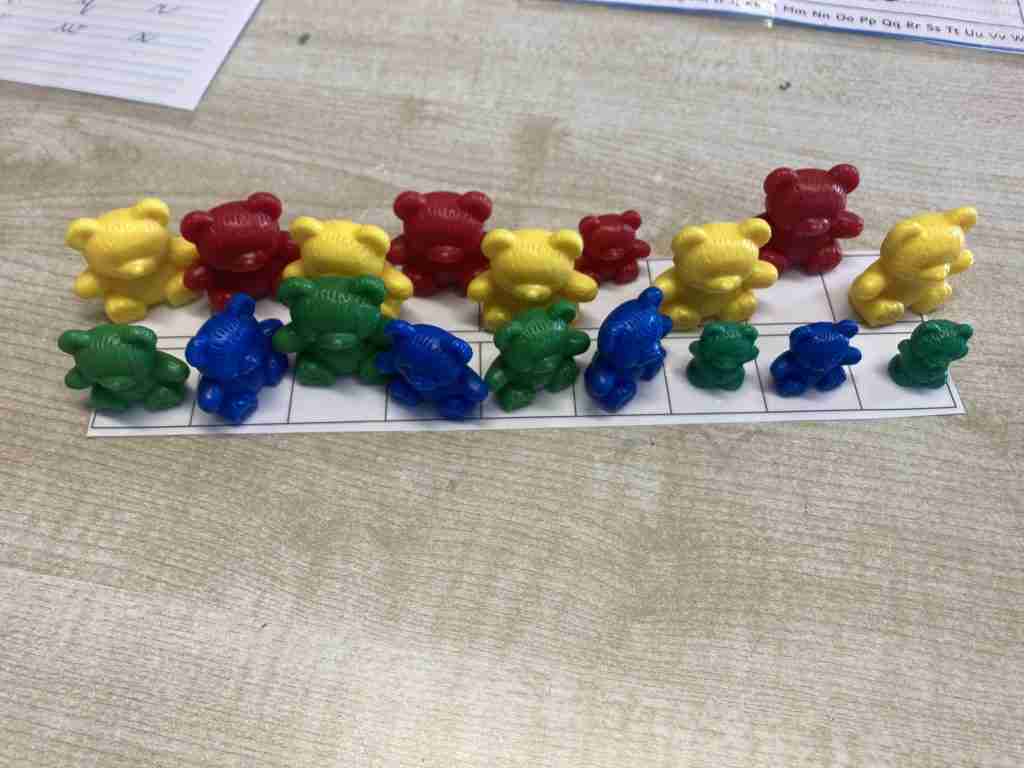 Spring walk
We made use of the bright day today and we went for a walk around our school garden. We were looking for signs of Spring. The children spotted lots of colourful flowers including beautiful yellow daffodils. They noticed buds growing on trees, bird's nests in the trees and the sun in the sky. We could hear the birds singing and our caretaker cutting the grass.