Ms. Mullen
Junior infants
Introducing our wonderful Junior infants of 2022
Humpty Dumpty
We put Humpty Dumpty together again!!
Numeracy
The children love using maths resources - They have been busy bees doing lots of matching and sorting activities!
Staying active
The children are having fun running, hopping, skipping and balancing! Check out our wonderful new yard markings!!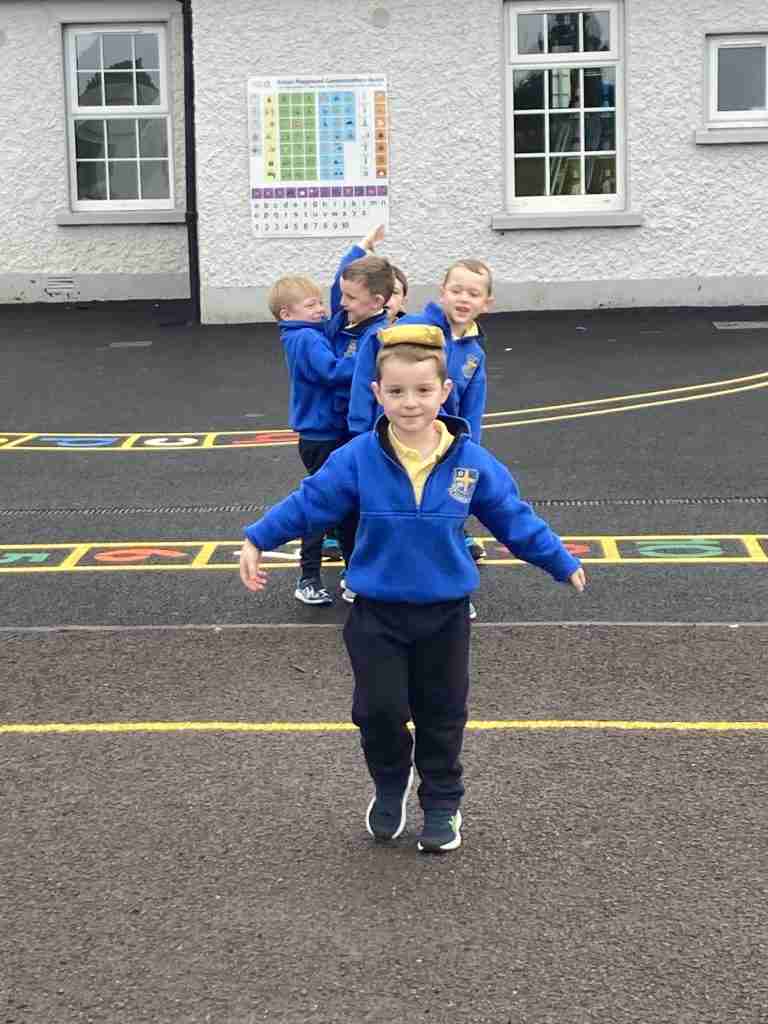 Happy Halloween!
Happy Halloween to everyone from our very scary Junior Infants...
Music time
Junior infants had so much fun using our musical instruments..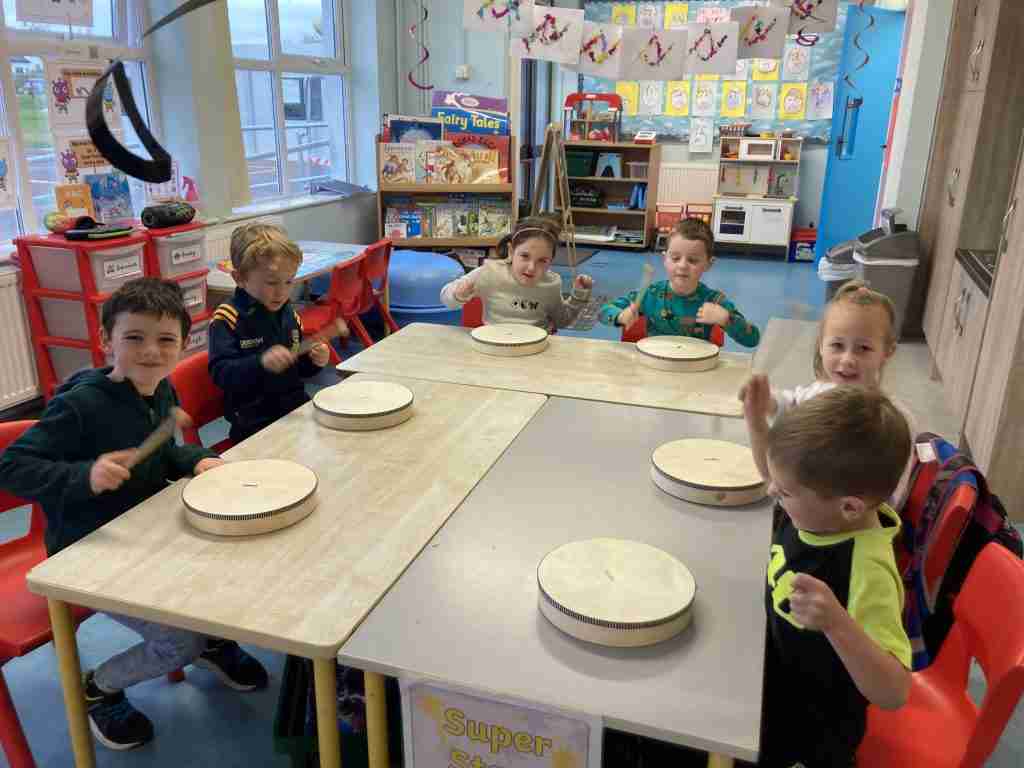 Science Week
During Science Week, the children took part in our in- school science day where Junior infants joined up with fifth and sixth class to do experiments. The boys and girls had fun doing four experiments.
Dancing raisins
Rainbow Skittles
Floating and sinking
Magnets and magnet painting
Take a look at our pictures!